Mental Health and the LGBT community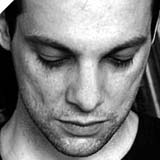 By Denis Clifford – May he RIP

here is no single cause of mental illness. A range of biological and/or psychosocial factors may contribute. Some individuals may be more vulnerable because of biological factors such as a genetic predisposition and biochemical imbalances in the brain. Psychosocial causes include drug and alcohol use, significant loss, a lack of love and support, a history of abuse and low self-esteem.
Much research has been carried out on mental health amongst the LGBT community. Study after study shows that queers suffer higher levels of depression and suicide than heterosexuals. Societal homophobia has been identified as the main reason behind this phenomenon, but various other factors also play a part.
Depression
The biological causes of depression do not differ between straight and gay people. However, psychosocial causes can be seen to play an important factor in depression rates amongst queers. Rejection and discrimination can lead to stress, depression and low self-esteem amongst gays. The situation is only compounded when sufferers attempt to numb their pain with drugs and alcohol.
A study by Cochran and Mays published in 2000 found that, within their lifetimes, gay and bisexual men experience major depressive disorder (MDD) on average 2.5 times more often than straight men. In another study that spanned a one year period, the same authors found that gay and bisexual men were 2.9 times more likely to suffer MDD and over 4 times more likely to suffer panic disorder than heterosexual men. This study also found that lesbians were 3.3 times more likely to be dependent on drugs and 2.8 times more likely to be dependent on alcohol than heterosexual women.
Depression frequently manifests itself in self-destructive behaviour. A research team led by Dr Gary Rogers of Adelaide University monitored gay and bi men who participated in a health program. They found that men with long-term, low-grade depression (dysthymia) are almost twice as likely to have unsafe sex as those who are not depressed. Speaking of the findings, Dr Rogers said: "It may be that the low self-esteem that is part of long-term depression leads to men not caring enough about themselves to stay safe."
Suicide
Research has also revealed abnormally high suicide rates amongst LGBT communities. Many studies have focused on adolescents, who appear to be especially at risk. A study of Massachusetts high school students by Faulkner and Cranston yielded startling results. It found that queer teenagers were over 4 times more likely than their straight counterparts to make suicide attempts that required medical attention. Studies in other US states yielded similar results.
Research by Remafedi et al has also shown that 'feminine' gay males are more likely to attempt suicide than their 'masculine' peers. This is possibly a result of the higher levels of verbal and physical abuse meted out to effeminate gay males compared to their 'straight-acting' peers. The discrepancy suggests that gender nonconformity may be a factor in the high suicide rate found in young gay males. Indeed, some commentators have suggested that the issue of gay youth suicide stems largely from that of gender nonconformity.
Causes
Dr Ilan H. Meyer of New York's Columbia University has researched the area of LGBT health. His work has shown that the stress of living in a homophobic environment can lead to high rates of depression and suicide. Examples of homophobia cited include discrimination and harassment as well as anti-gay initiatives by governments. The pressures of belonging to a religious community that officially condemns homosexuality were also noted.
A more insidious problem is that of 'internalized homophobia', a condition where gay people develop a negative self-image because of their sexuality. Dr Meyer found that 70% of "mostly out of the closet" gay men have some degree of internalized homophobia.
Various other factors have been identified as reasons for higher-than-average rates of depression amongst gays. The gay community tends to value youth and beauty, often excluding those who do not possess these qualities. For some gay men, acceptance within the community has become focused on having a lean, muscular body. This 'ideal' may lead to poor body image among those who feel themselves to be over- or underweight.
Isolation is often a root cause of depression among older members of the queer community. For many younger queers, a sense of gay identity is gained from visiting gay pubs and clubs. Older queers often avoid the scene, feeling it doesn't cater for them, and may consequently become isolated. Gays belonging to ethnic minorities face additional problems. The huge pressures of dealing with discrimination in mainstream society, within their own communities and within the gay community can often lead to depression. Those suffering from HIV and other diseases are also at high risk of becoming depressed.
Solutions
Societal homophobia remains both the biggest and the most intractable cause of depression and suicide within the queer community. It can only be hoped that as gay visibility grows, and the integration of gay culture within the mainstream continues, its influence will weaken.
However, more proactive approaches can be taken to address the problems of gay people with depression right here, right now. It is apparent that by highlighting the issue of mental health within the queer community, changes can be made. Campaigns and projects to promote the mental health of the community frequently enjoy significent success. The men who participated in the Adelaide health program mentioned above are a case in point. At enrolment, 27% of them suffered from dysthymia, but by the follow-up stage this had fallen to 16%. Clearly, health projects like this are an effective tool for reducing depression rates among the LGBT community.
Trackback from your site.