Cork Pride Needs you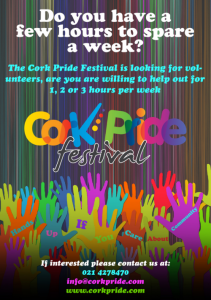 Do you gave a few hours to spare a week?
The Cork Pride Festival is looking for volunteers – are you willing to help out for 1, 2 or 3 hours per week?
If interested please contact us info@corkpride.com  / www.corkpride.com / 021 4278470
Tags: cork pride 2011
Trackback from your site.