Damien Fitzgerald, Mr GayCork.com 2011, Q & A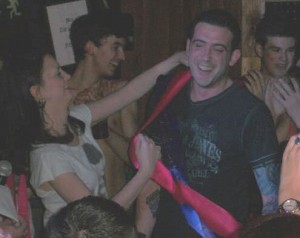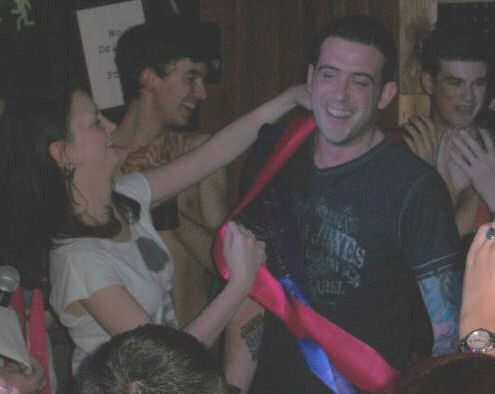 Cork will have three representatives in this year's Mr Gay Ireland. We caught up with the last of them, Damien Fitzgerald who won Mr GayCork.com and Mr Chambers Popular.
Where and when were you born?
Born the third of march 1980, in Waterford city.
Where do you live now, and with whom? Describe the place and the person/people.
I live in Carrigaline in a big house all on my own, all good because my mam and sister are only around the corner.
What is your occupation?
I am restaurant manager and a duty manager in the Montenotte hotel in Cork city, love my job ;-p
What do you have in your pockets?
Master key, card till, card deck,  phone , money mobile and a lighter need to buy some fags lol
What was the last song you sang when no one else was around?
I was singing Katie Perry Friday night worst thing it was in front of people in work ,
As a child, what did you want to be when you grew up?
Can I let you know when I grow up lol ;-p
When and with whom was your first kiss?
It was in the local teenage disco/youth club with whom I cant remember, it is the age thing [old age me ]
Who has had the most influence on you?
My mother, sister and brother we have a small family but I look up to every one of them, they have always been there for me, especially my Mam.
What do you consider your greatest achievement?
Haven't had my greatest achievement yet but I have had a lot good ones,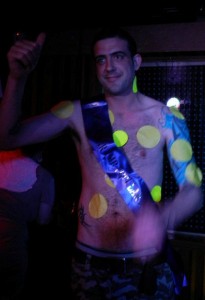 What things are most important to you now? Why?
Always gonna be my family and friends. I love my family, and I have some of the best friends in the world, [emma, cliff ]
Who do you trust and depend on?
My true friends and always my mam sister and brother I would trust them with my life
Are you basically optimistic or pessimistic?
Depends on what mood and day off the week it is lol ;-p
Do you believe in the existence of soul mates and/or true love?
I will let you know if I fall in love or find a soulmate!
What do you believe makes a successful life?
A can do good attitude, hard work and respect for yourself and anybody who you have the pleasure to meet on lifes journey
What is your favorite kind of music?
I listen to anything but depressing music
What scares you?
The abilty of not been scared lol
Hugs or Kisses?
Hugs with the odd kiss
Who is the most important person in your life, and why?
I cant pick one they are all as equally important to me
How close are you to your family?
Close love em to bits
Do you care what others think of you?
No not at all,
What is/are your favorite hobbies and pastimes?
Don't get to have much time off in work but going out with my best friends etc
What is your most treasured possession?
My health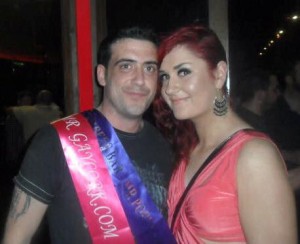 How do you spend a typical Saturday night?
1 out of 4 in work lol
What makes you laugh?
These questions ;-p
What, if anything, shocks or offends you?
Disrespecting people, hate it
Are you spontaneous, or do you always need to have a plan?
A bit of both whatever goes really
Do you like to dance?
Hell no hate it
Describe the routine of a normal day for you. How do you feel when this routine is disrupted?
Get up shower shave , clean eat get ready for work go to work finish work go to bed, if I was disrupet it would make a good change to my day ;-p
If you could change one thing about yourself, what would it be?
My ignorant streak that pops its ugly head out from time to time
Are you generally organized or messy?
Organized chaos
What goal do you most want to accomplish in your lifetime?
Manager of a four/five star hotel in the states
Where do you see yourself in 5 years?
If I could see that I would be able to see next weeks lotto numbers lol
What three words best describe your personality?
Scary, funny, moody
What three words would others probably use to describe you?
I asked other people they wont tell me ;-p
If you were to choose a new name for yourself, what would it be?
Jayden don't ask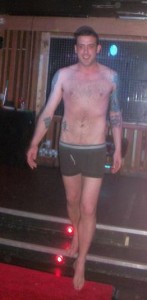 What do you do for fun?
Emmmm let me think lol xx
What do you do most often when you are bored?
Chill out and meet up with my friends
What is something that you are really proud of and why?
How I am getting on in my job , and how the upper management have noticed it and rewarded it
Why did you enter Mr Gay Cork 2011?
Was asked to and it is a great night and what a buzz and of course a great cause
How does it feel to be Mr GayCork.com 2011 & Mr Chambers Popular?
Em it was a great feeling to win chambers mr popular I was delighted as I am not out that long, then to win mr gaycork.com was just the icing on the cake so many of the lads deserved it that night , we all won
Any ideas / plans to make you stand out in the upcoming Mr Gay Ireland final in Dublin?
I have a few things in my brain just have to find time now to put into action
Finally is there anything else you like to say?
I would just like to thank everybody for there support, Dermot Hickey for nominating me, Rosin for all he hard work on the night Bryan O'Connell for been a great help as well, the fellow contests and bring on Dublin and best of luck to all the lads in the final xxxx
Tags: mr gay cork
Trackback from your site.