Funk N Something presents Electro House Sessions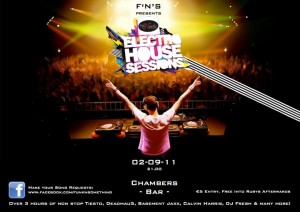 Funk N Something are doing something different this time around with an 'Electro House Sessions' night at Chambers on Friday 2nd September.
Doors  open at 9 pm. €5 plus free entry to Rubys.
You can make song requests here: http://www.facebook.com/funknsomething
Trackback from your site.