You are not alone – TD Jerry Buttimer's message to young gay people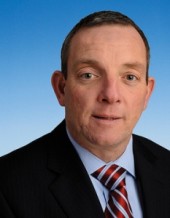 "YOU are not alone and need not walk the road by yourself — the support network for gay people in Cork is a wonderful one."
That was the advice of Cork South Central TD Jerry Buttimer today, as he spoke publicly to Padraig Hoare about being gay.
He said that Cork was a great place to be gay and that it had a very loyal gay community who would support those going through difficult times.
"I spent a while struggling with my sexuality and it was a long personal journey. Now I am very open and completely comfortable with it. It doesn't define me, I don't see it as a big deal — it is just a part of who I am.
Deputy Buttimer came out after the creation of a new Fine Gael forum to push for gay equality issues, backed by Taoiseach Enda Kenny.
Hi political colleagues in Cork South Central, Labour's Ciarán Lynch and Fianna Fáil's Michael McGrath today supported his decision to come out
As reported by the Evening Echo
Trackback from your site.