2012 Cork Women's Fun Weekend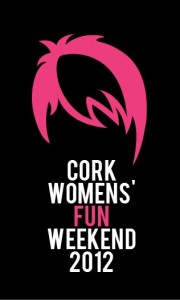 The Cork Women's Fun Weekend begins tomorrow and runs until the 7th of May 2012.
Some of the events are:
Thursday 3rd Pool and Darts Competition at Loafers
Friday 4th Sing-a-Long at Chambers
Saturday 5th (Day) Workshops & Sports at South Parish
Saturday 5th (Night)  Big Night Out at Silversprings
Sunday 6th Legendary Pub Quiz at Loafers
Monday 7th Recovery at Loafers
Are are explained more on their showcase events page.
Trackback from your site.