Cork's first LGBT Prom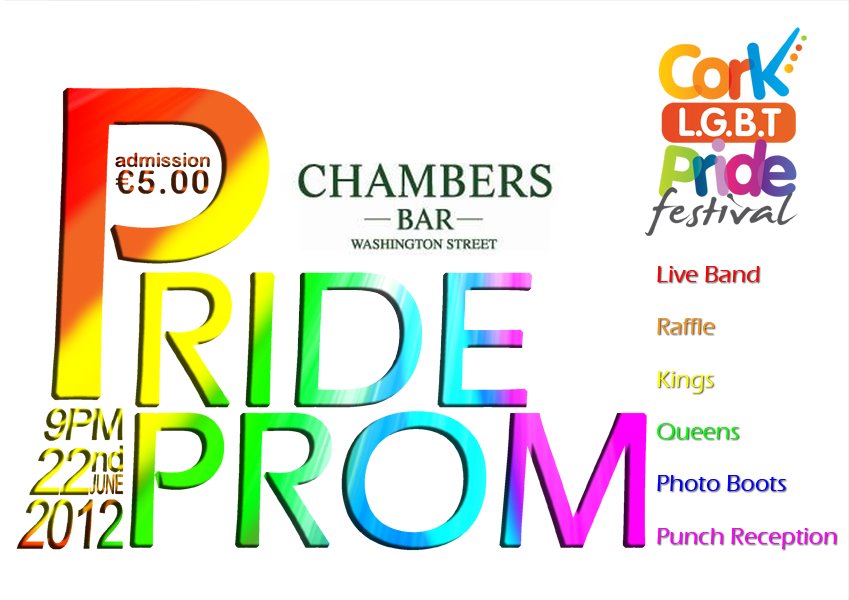 Cork's s first ever LGBT Prom in on this friday the 22nd of June, the proceeds of which will go to help the annual Cork Pride event.
It will cost €5 which goes to Cork LGBT Pride, but this will also get you a free pass into Ruby's.
Music is provided by the band Witless and there will also be complimentary punch, photo booth, and prises for Best King&King and Queen&Queen on the night.
So who's going?
Trackback from your site.