Chris O'Reilly, Mr Gay Cork 2012, Q & A
So far Cork has two representatives for this year's Mr Gay Ireland Final. We caught up with another of them, Chris O'Reilly who won the overall title of Mr Gay Cork.
Where and when were you born?
Tralee in Kerry 12 of Feb, 1990.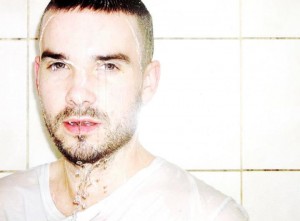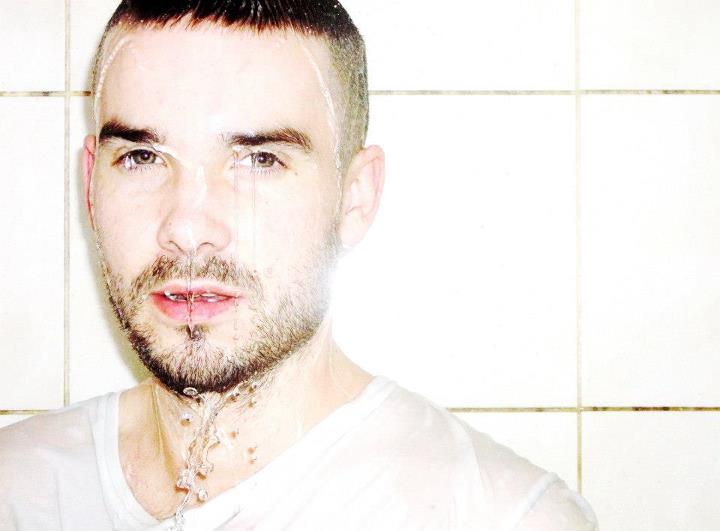 Where do you live now, and
 with whom? Describe the place and the person/people.
Cove street, Cork with my boyfriend Giles, Courtnee loves Cox and Leonardo Dulio Sousa (Lee Lee)
What is your occupation?
Customer Service Advisor.
What do you have in your pockets?
Nothing lol
What was the last song you sang when no one else was around?
Chris brown, Wake me up.
As a child, what did you want to be when you grew up?
A firefighter
When and with whom was your first kiss?
It was with a girl when I was 11, haha
Who has had the most influence on you?
My Mom
What do you consider your greatest achievement?
Finishing secondary school, I wasn't a very good boy back then. lol
What things are most important to you now? Why?
Family, my boyfriend and friends they have helped me so much in this life already and I'd be lost with out any of them .
Who do you trust and depend on?
My parents and Giles.
Are you basically optimistic or pessimistic?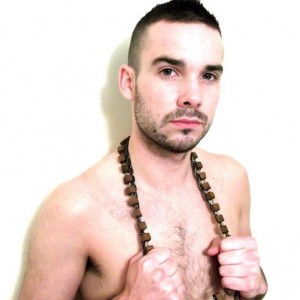 Optimistic
Do you believe in the existence of soul mates and/or true love?
Of course I do. I know I have found mine.
What do you believe makes a successful life?
Love, happiness and having fun.
What is your favourite kind of music?
Dance
What scares you?
Snakes!  I'd would die if I ever came in contact with one!!!!!
Hugs or Kisses?
hmmmmmm bit of both.
Who is the most important person in your life, and why?
My boyfriend Giles. He's honestly the most amazing person I ever had the pleasure of meeting.
How close are you to your family?
VERY!!
Do you care what others think of you?
Not really
What is/are your favourite hobbies and pastimes?
Dancing and reading.
What is your most treasured possession?
My phone.
How do you spend a typical Saturday night?
Most times I'm out in chambers with my friends being the sober one (cause I don't drink) so I mind them. lol
What makes you laugh?
Funny youtube videos. You can check out my boyfriend's facebook page for them haha
What, if anything, shocks or offends you?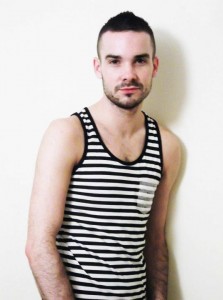 Homophobia! It sickens me that in the year 2012 there are still people out that are so sad and small minded! I actually feel sorry for them.
Are you spontaneous, or do you always need to have a plan?
I love being spontaneous.
Do you like to dance?
Love it 
.
Describe the routine of a normal day for you. How do you feel when this routine is disrupted?
Get up go to work, grrr. Come home have dinner with Giles, maybe go gym and spend the rest of the night hanging out watching movies snuggling in bed. I hate when its disrupted.
If you could change one thing about yourself, what would it be?
Stop smoking (I hate it) nasty habit
Are you generally organized or messy?
Organized
Name three things you consider yourself to be very good at, and three things you consider yourself to be very bad at.
Good
dancing
cooking
making a really good cuppa tea 
Bad
looking after small pets like fish they always die,
working a touch screen phone I like to be able to feel the buttons ,
being on time for the number 208 bus for work
What goal do you most want to accomplish in your lifetime?
To be able to help people and family's that have been affected by sexual abuse and suicide! I want to make a difference
Where do you see yourself in 5 years?
Married, nice house and an amazing job .
What three words best describe your personality?
Outgoing, adventurous and open minded
What three words would others probably use to describe you?
Very smiley, funny and a bit blonde
If you were to choose a new name for yourself, what would it be?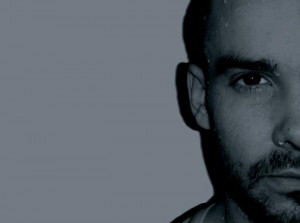 Aaron (from Emmerdale )
What do you do for fun?
Cinema, gym and heading out with my friends.
What do you do most often when you are bored?
Read or listen to music.
What is something that you are really proud of and why?
Winning Mr Gay Cork. I've never won anything in my life. lol
Why did you enter Mr Gay Cork 2012?
To help raise awareness for HIV/AIDS
How does it feel to be Mr Gay Cork 2012?
Feels great. I've a lot planned to do within the next year.
Any ideas / plans to make you stand out in the upcoming Mr Gay Ireland final in Dublin?
Not really. I'm basically gonna be myself and try and raise a lot of money for the charity the new fill project run by st James hospital in Dublin
Finally is there anything else you like to say?
Iv had a lot of fun doing this! Roll on Dublin October 28th  for mr gay Ireland
Also I'll be doing a sky dive for the charity at the end of September! Please pray for me as I am scared of heights! lol
Trackback from your site.