Gary Cantwell, Mr Chambers 2012, Q & A
So far Cork has two representatives for this year's Mr Gay Ireland Final. We caught up with one of them, Gary Cantwell who won the new title of Mr Chambers.
Where and when were you born?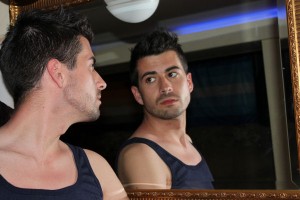 I was born on the 10th of December 1984 in Cork City.
Where do you live now, and with whom? Describe the place and the person/people.
I live with my Partner Clifford Hayes in St Lukes. We have a lovely 3 bed house where we live with our 3 dogs, Marilyn, Bubble and April 🙂 Cliff is an amazing guy who really supports me and is great with everything I am doing at the moment in regards to fundraising and all the preparation for the Mr Gay Ireland competition.
What is your occupation?
I have worked in many different areas of healthcare for the last 12 years but presently I am the client relationship manager for a healthcare recruitment agency.
What do you have in your pockets?
At the moment I have my Iphone, my wallet, a packet of chewing gum and my electronic cigarette (trying to give up)
What was the last song you sang when no one else was around?
Steps – deeper shade of blue! Was stuck in my head all day.
As a child, what did you want to be when you grew up?
I wanted to be a vet until I realised what they actually had to do as I got older.
When and with whom was your first kiss?
My first real kiss with a guy was with a guy called Kevin and it was about ten years ago.
Who has had the most influence on you?
Living – my partner and my family and friends are always there to guide me in the right direction and are always there when I need them.
Deceased – Marilyn Monroe is my idol and I love her to bits!
What do you consider your greatest achievement?
I dont think Ive had a greatest achievement yet other than winning Mr Gay Chambers, Mr Popular and Prom King.
What things are most important to you now? Why?
My Partner, My Family and My Friends because they will always be my first priority
Who do you trust and depend on?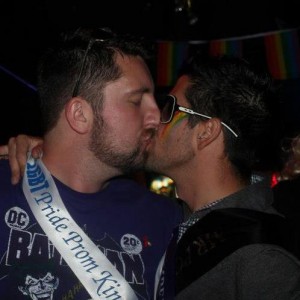 I trust and depend on my partner Clifford Hayes more than I can explain. He's been a great support to me and is such an amazing guy and I love him so much! Also my family and my close group of friends who are amazing to me too.
Are you basically optimistic or pessimistic?
I try to be as optimistic as I can but I wouldnt say I'm either really.
Do you believe in the existence of soul mates and/or true love?
I definitaly believe that when you meet the one you are ment for you just know… and you will do whatever it takes to make it work with that person as its forever!
What do you believe makes a successful life?
Not being ashamed of being yourself, falling in love and sharing special moments with that person. Never being scared to say I Love You.
And living life as you want to and not by anyone elses plans.
What is your favorite kind of music?
I love chart music but my favourate music has to be Love songs! Im a total romantic and am totally soppy.
What scares you?
I am terrified of clowns and tunnels!
Hugs or Kisses?
I love both. I am a affectionate guy and think that a hug from someone who loves you and you love is the best feeling ever.
Who is the most important person in your life, and why?
Cliff my boyfriend, because he means the world to me!
How close are you to your family?
I am very close to my family. My mother lives about ten mins away and speak to her every day if I dont see her, My brother, his wife and kids live on the other side of the city but we chat most days and I try and go spend time with my nephews as much as possible. And my sister lives in Galway with her husband and two boys one of which is my Godson Adam who is my pride and joy 🙂 I speak to my sister at least once a day.
Do you care what others think of you?

I used to be very concious about it and really lacked confidence but myself and my partner Cliff entered ourselves for prom kings at Corks first LGBT prom and won which gave me a huge confidence boost as it was all on public votes on the night. Then after entering The Cork Mr Gay heat and winning the first ever Mr Gay Chambers Title it really gave me a huge boost in confidence which makes me not worry too much about what people think of me anymore as they voted for myself and Chris O Reilly to be their Mr Gay ambassadors and representatives of Cork to go to Mr Gay Ireland.
What is/are your favourite hobbies and pastimes?
I love to sing, to paint and spend as much time with my partner, our dogs and family and friends.
What is your most treasured possession?
My Dad died in 1998 and he left me his ring so I cherish that and photographs I have with him more than anything.
How do you spend a typical Saturday night?
Usually I would meet up with some friends and have a few drinks and maybe a bit of singstar before heading out to Chambers Bar of Washington Street.
What makes you laugh?
At the moment there are a few clips from youtube that crack me up, also a scene from the movie "the help" 🙂
What, if anything, shocks or offends you?
I think it would take a lot to shock me/ I get offended if people think I am not approachable or think I am full of myself because I am a really down to earth guy that loves socialising with everyone. on any night out I am guaranteed to meet and chat with loads of new people and I love that.
Are you spontaneous, or do you always need to have a plan?
I like planning things and having an idea of what I want to do but because I am very spontaneous my plans very rarely come to anything 🙂
Do you like to dance?
I never likes to dance because I was always very concious that I couldnt dance but for the last few months Ive lost those inhibitions and normally dance the night away every night I go out.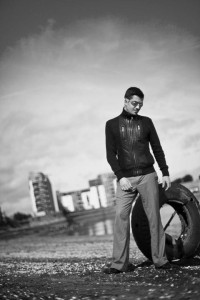 Describe the routine of a normal day for you. How do you feel when this routine is disrupted?
A normal day for me is waking up showering getting ready for work and having breakfast with Cliff, Get the dogs sorted before we go to work. Work my usual 9 to 5 and head home, walk and feed the dogs and have dinner with Cliff and either watch a movie or tv before bed together or meet up with friends for an hour or two. Boring I know 🙂
If you could change one thing about yourself, what would it be?
I'd like to keep gaining confidence in myself, and I'd like to motivate myself to go to the gym more.
Are you generally organized or messy?
In work I am very organized but at home I am messy even though I try not to be.
Name three things you consider yourself to be very good at, and three things you consider yourself to be very bad at.
Good:
I'm a great friend to have because I am very loyal and would never leave you down.
Good at massages
Good with animals
Bad:
Terrible with money.
Keeping the house tidy
Keeping my mouth shut when annoyed.
What goal do you most want to accomplish in your lifetime?
I would love to eventually open my own night club or Nursing home. Two very different things I know but thats what Ive always wanted.
Where do you see yourself in 5 years?
Hopefully in our own house, in a job I love, after doing a lot of travelling, and after learning how to drive and passing the test.
What three words best describe your personality?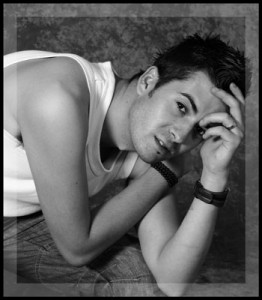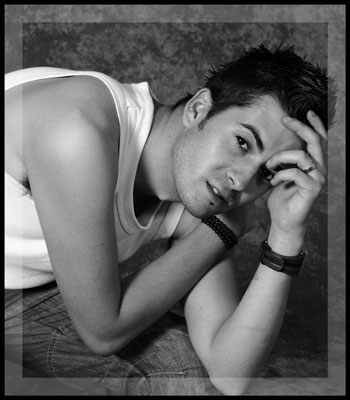 What three words would others probably use to describe you?
If you were to choose a new name for yourself, what would it be?
 I have always loved the names Jack ,Ben and Sam and seeing as Im Mr Gay Chambers Id use Chambers as a surname 🙂
What do you do for fun?
I spend time with my family and friends and love to go out and socialise.
What do you do most often when you are bored?
Go on Facebook or watch TV
What is something that you are really proud of and why?
Im actually really proud of myself and Chris O'Reilly because we have really bonded and have a friendship now that I know will last the test of time! Really proud of what we have achieved so far and also of all the ideas we have in the pipeline.
Why did you enter Mr Gay Cork 2012?
I entered Mr Gay Cork because I had my partner Cliff and a good friend of ours Dermot Hickey suggest it to me, also my late step brother John Broz who was a well known Cork DJ on the gay scene always wanted me to enter and since he passed away I thought it would be a nice tribute to him to enter in his rememberance. John entered the Mr loafers competition last year before he passed away.
How does it feel to be Mr Chambers Bar 2012?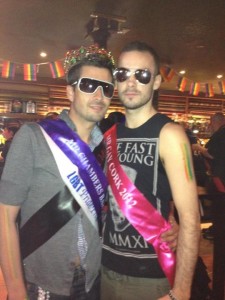 It feels amazing! I was so shocked when my name was called that I was bawling my eyes out! It is such an honour to be able to Represent Chambers Bar and The gay Community of Cork. We have had so much support from everyone and have made some great friends out of the competition already.
Any ideas / plans to make you stand out in the upcoming Mr Gay Ireland final in Dublin?
I just want to do Cork proud and raise as much money as possible for the newfill project in St James hospital in Dublin. They do amazing work and although I didn't know that much about the cause before the competition I have researched a lot and really feel strongly about the cause now. Both myself and Mr Gay Cork have said we are going to keep fundraising after the competition ends.
Finally is there anything else you like to say?
Besides raising awareness and fundraising for the Newfill Project we want to create awareness about bullying in schools, isolation in rural areas, suicide, protection and also sti's and clinics in Cork.
The only other thing I would like to say is a huge thank you to everyone for all the support I have recieved so far and that I hope I can do you all proud at the Mr Gay Ireland Competition.
Trackback from your site.