Cork Rebel Awards – Table Quiz Fundraiser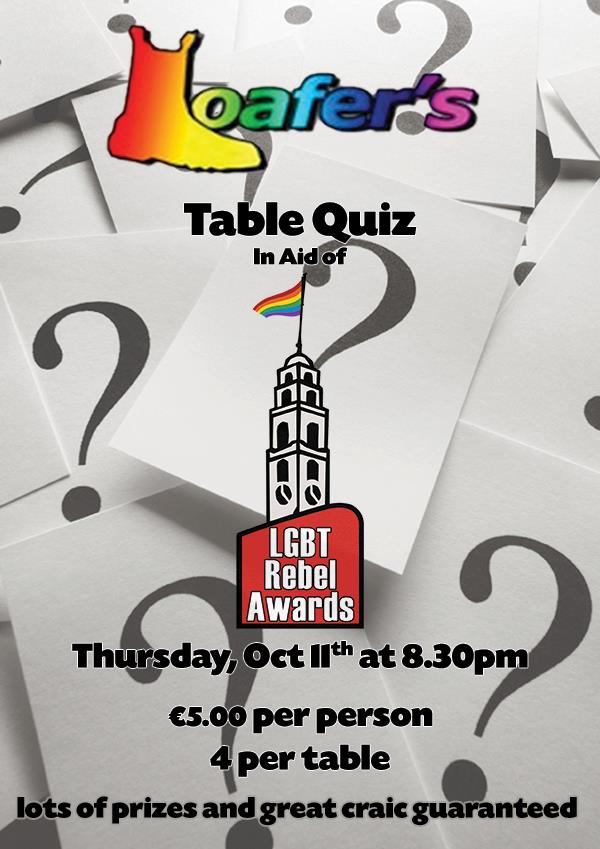 A fundraising table quiz for the Rebel Awards will take place in Loafers Bar on Thursday October the 11th at 8.30pm.
Teams will comprise of 4 people and it shall cost €5 per person.
Now in its fourth year the Rebel Awards were set up as a collaboration between the Cork Gay Project, Cork Pride, GayCork.com & L.inC in order to acknowledge LGBT people and organisations for their contributions, work and support to the Cork LGBT community.
Hope to see you all there 🙂
Tags: loafers, rebel awards
Trackback from your site.