Gay Cork Camera Club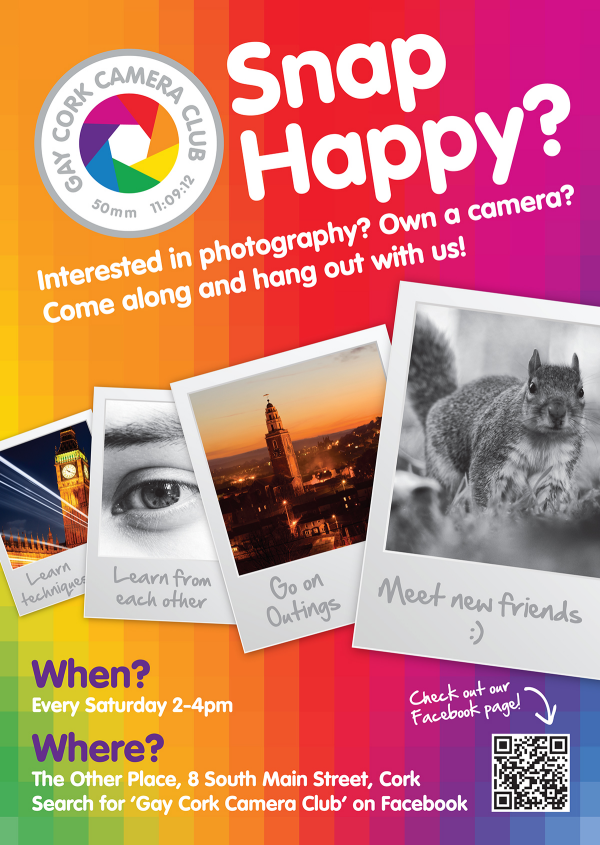 The Cork LGBT Community has a new social group! It was started by a few members of the GayCork.com Forum whom shared an interested in photography.
They have since name the group the "Gay Cork Camera Club" aka GCCC.
Here is what they say about themselves: "GCCC was started on 11/09/2012 with the intention of bringing members of the LGBT Community together who have an interest in Photography, to create a shared pool of knowledge that all can draw from & expand their skills."
They meet every Saturday in The Other Place Cafe @ 14:00.
See their Facebook page for more info: http://www.facebook.com/GayCorkCameraClub
Tags: camera, club, photography
Trackback from your site.