Xfactor's Rylan has been confirmed for Chambers Bar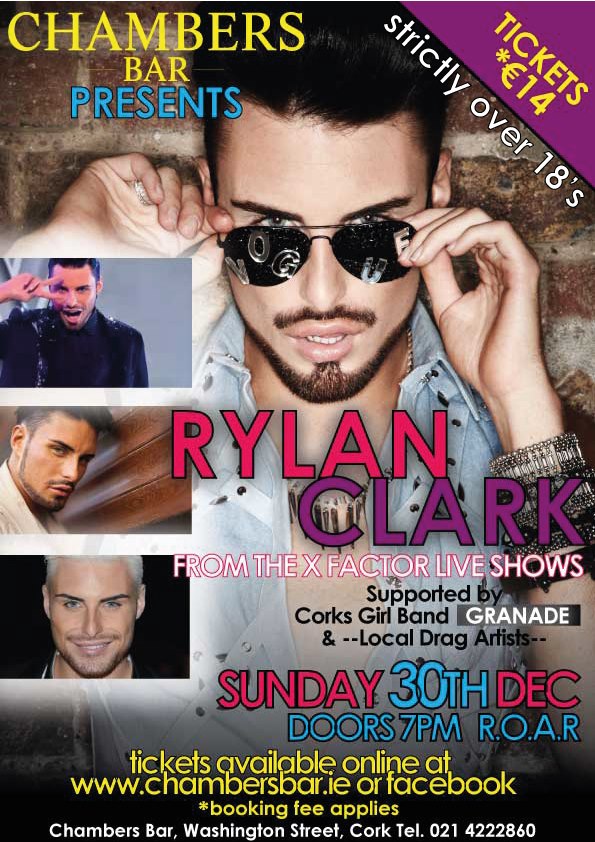 Chambers bar has just confirmed that Rylan is coming to Cork on Sunday, 30th December 2012.
Support acts will include local drag acts and Cork's girl band, Granade.
Tickets c0st €14 and can only be booked online. Do so HERE.
Tags: chambers, rylan, xfactor
Trackback from your site.