Programme for Cork Womens Fun weekend 2013 is out
The 2013 programme for Cork Women's Fun weekend has been released.
Highlights include, "The word of Breda", a stand up show, "Big Night Out," in Silver Springs Moran hotel and of course  the legendary quiz in Loafers.
(Click on the image to see a larger version)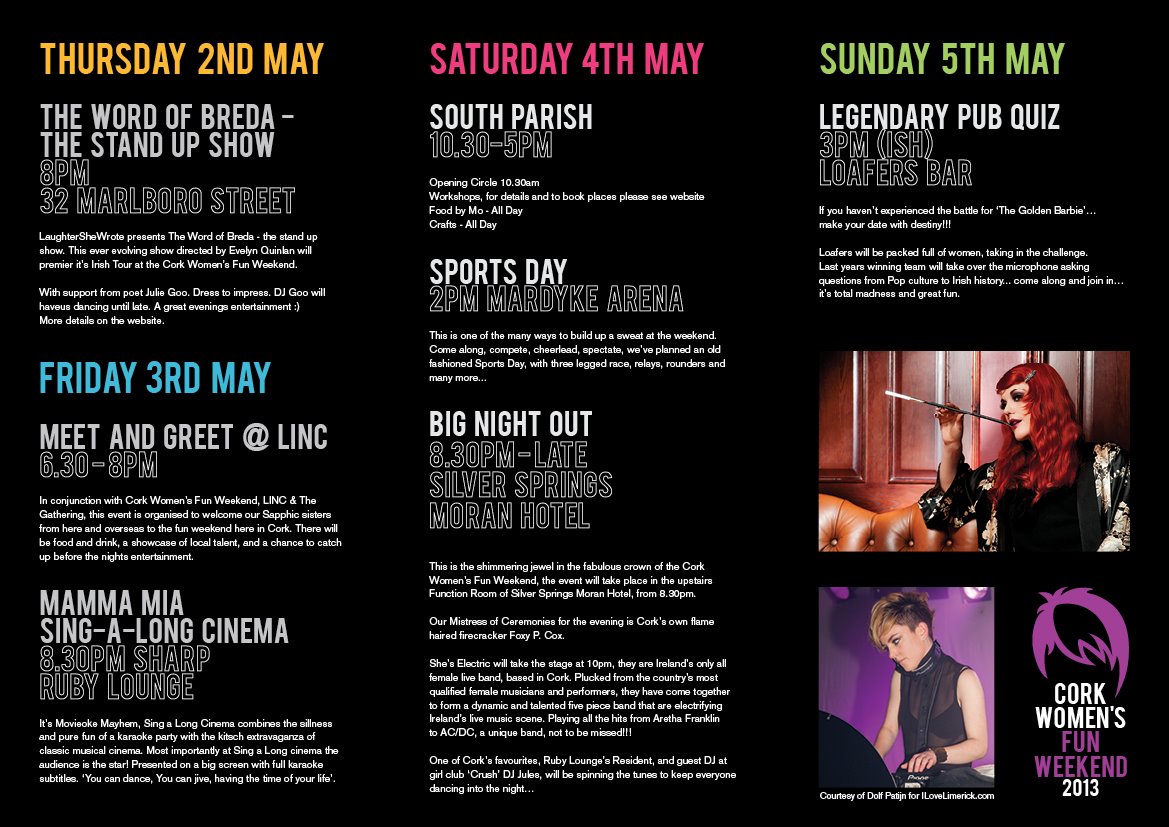 See here for more info
Trackback from your site.