'Funk N Something' meets Lucy Von Furr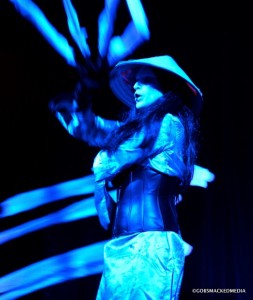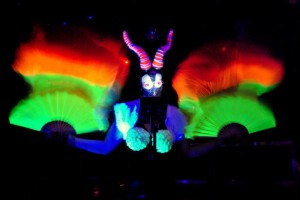 Tell us a little about yourself and where you come from?
My name is Lucy Von Furr. I am South African born but been living on this little island for about 12 years now. I have been performing for the last 7 years or so. Used to be full out on the gay scene back in old Instinct days (first Instinct just off Patrick Street) and then started to getting interested in the Burlesque scene both in Cork and in Dublin.
How did you come up with your drag name?
Well at first my name was Lucy Furr but decided to throw in a "Von" when I got into the Burlesque scene, like Dita Von Teese, just thought it was more appropriate.. lol
How do strangers react when they find out that you're a drag queen?
Well there are always mixed reactions. Some are a bit put off and think you're some kind of freak and others are totally spellbound and love and appreciate the creativity and art behind the "drag". I don't like to call myself a "drag queen" I think over the years it has become more of a performance art than just plain drag. My strength is in visual. I love the element of surprise and to give you something to look at that you might have never seen before.
How do you go about choosing your songs & onstage outfits?
Well this is always a painful and frustrating part of the preparation for me, lol. It all depends on what the night is all about, the type of audience that you're going to play, and the mood.. Many people don't actually realise just how much time and effort goes into a short little 3 and a half minutes on stage. After choosing a song/music you have to learn the words, nothing worse than a Queen lip syncing and not knowing the words. Then there is choreography and in my case, some special effects that you need to figure out, timing and lighting is crucial and most important!
When preparing backstage for a show, what is your most essential bit of kit?
At the moment its glitter…lol… I glitter everything and some more. We all love a bit of shiny and sparkle
Who or what inspires you most?
Hmmm anything that is creative or on the dark side of the moon.
What do you love most about performing?
The adrenaline, surprise factor and hearing back from people in the audience. When people say they loved it or really enjoyed it. I love especially when there is someone with a bit more insight into what they just saw (be it good or bad) or if it touched someone in a way that it could spark their own creativity! I love that!
Whom would you most like to work with?
Jesus. He could turn water to wine and walk on water. I glow in the dark; can you imagine what a drunken show the two of us could come up with? "Jesus and Lucy Von Furr the good the bad and the drunk"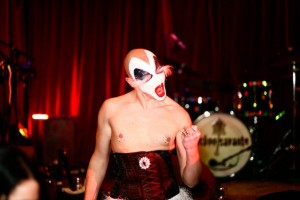 Who are your favourite Drag Queens both national and international?
Hard to say, I have worked with Fabula many a times and she is like a BIG sister to me. I love Panti as she is the Mother of the Queens. I love Veda for her creativity, Love Miss Kelly Klit for just being a kilt…lol there are many new queens on the scene in Dub-land but I have never had the chance to see them live, but I like Pixie's look very much!
If you could perform anywhere in the world where would it be?
I actually don't know, anywhere that will take me? Interesting fact about me, I have never asked to be part of a show over all these years; I have always been invited to come do a show. So if you are reading this and looking for a bit of something strange, let me know, I almost never say no
How has your performance evolved over the years?
Almost 360..lol I started drag as a dare, I was dared to dress in drag for Pride one year many many moons ago. From there I entered the A.M.C. and on my 3rd try won. I think it is all about learning what works for you as a performer and utilizing your strengths and from there it's all down to experience and how you make yourself grow.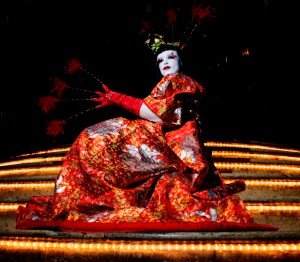 Have you had any interesting heckles?
No, not really to be honest, sorry to disappoint you, I have never been the comedian. I hardly ever take the mic and talk on stage. For me it is all about the visual. there might be some comedy in what I do on stage but usually not much interaction with whoever is on stage with me.
What is favourite after-gig tipple?
Vodka! The whole world just seems better when you're on vodka. I never mix my spirits, I like it neat!
Any last words?
No matter what, the show must go on! So if you are looking for a spectacular freak show, I will promise to entertain you in a way you have not seen before.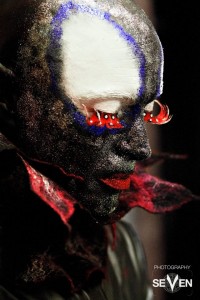 www.facebook.com/funknsomething
Trackback from your site.