Take a walk on the wild side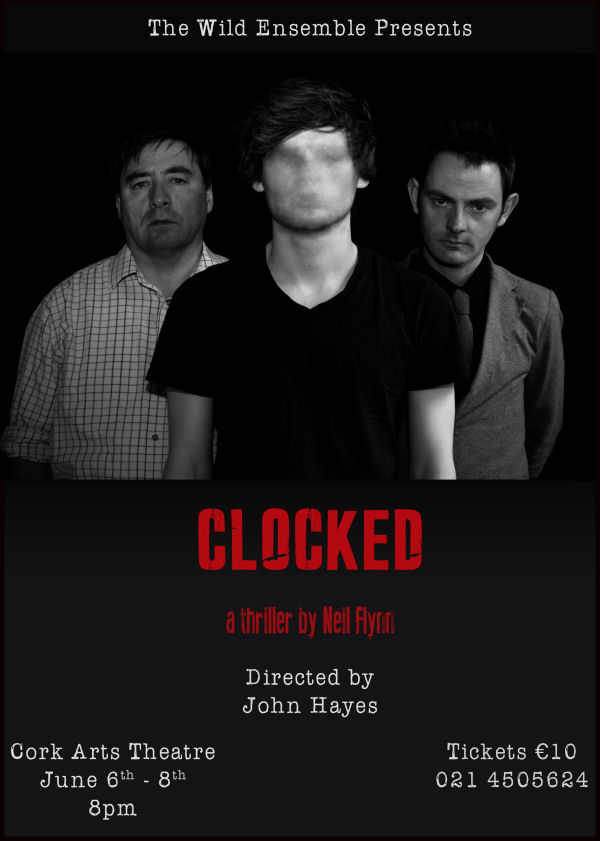 A FASCINATING psychosexual thriller is how director, John Hayes, describes Clocked, which opens at the Cork Arts Theatre on June 6.
This is the Irish premiere of the play, written by Tralee-based playwright, Neil Flynn. It was first performed at the Warehouse Theatre in London in 2008. Hayes, who is originally from Tralee, has been reading Flynn's work for years.
"He has a very distinctive voice," says Hayes, whose theatre company is The Wild Ensemble. "I contacted Neil to see if he had anything I could direct and he sent me Clocked. The version I'm doing has a different ending from the original. I could have chosen any well known play but there's something about this one. It has one location and three characters and is full of ambiguity."
The characters are Quinn, played by Eugene McCarthy; Ray, played by Ethan Dillon, and Moore, played by Hayes. Quinn, an artist and house painter, lives in a house inherited from his mother. To make ends meet, he rents a room to Moore, who mysteriously works at night. One night, Moore comes home from work to find a stranger called Ray at the house. Ray says that Quinn has asked him to help with some painting work. Moore thinks he has met this character before.
"There's a very interesting dynamic in the way the characters interact with each other. A character that starts off as an antagonist could have a very different side to him. The meekest softest character can turn out to be more antagonistic than the others. There are sexual undercurrents in the play as well."
Hayes explains that Quinn is fascinated by Ray. "It's as if Ray has awakened something in him. It's almost as if Ray is Quinn's muse. But Moore is rattled by Ray's presence. It upsets the dynamic between him and Quinn."
It's never spelled out that the characters are gay. "I like to present this play in such a way that the audience decides for themselves. There's definitely a homo-erotic thing going on, and the relationships are not as clear cut as they seem."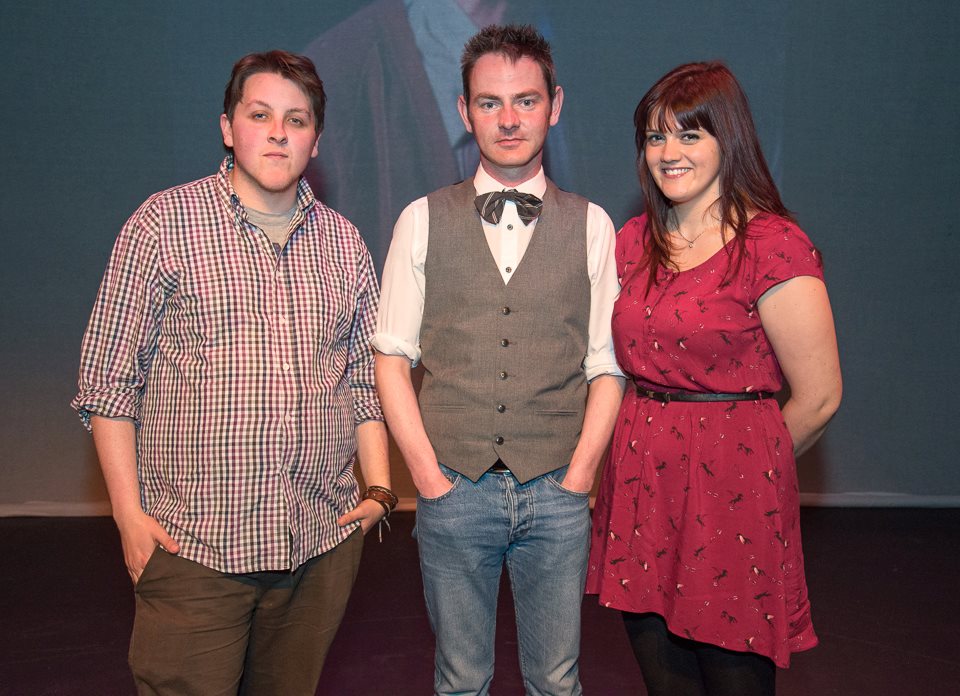 Since setting up The Wild Ensemble, Hayes has directed Fade to Black by Mark Evans and A Clockwork Orange. Hayes says the company is Cork's only LGBT (Lesbian/Gay/Bisexual/ Transgender) theatre company.
"As a gay man, I have a lot of links within the gay community. But The Wild Ensemble isn't a company that exclusively produces gay stories or issue-driven ones. That kind of thing doesn't appeal to me at all. I wanted to set up a company that would be innovative and edgy with a punk aesthetic. I want The Wild Ensemble to become known for doing prestigious and well made productions."
Hayes started out in theatre as an actor. He has also written short films that he has acted in and directed. He moved to Cork and trained with Belinda Wilde at Kinsale College of Further Education.
"Almost by necessity, I cast myself in Clocked. I was having trouble getting actors so I jumped into it. But it feels right; I think I have the right energy for the role. But acting and directing doubles the workload. It's daunting but doable."
The play will appeal to a broad audience, says Hayes. "People will put their own slant on it and will have a totally different take on it from each other. It will be a talking point."
Hayes hopes that he can produce the play at the next Dublin Gay and Lesbian Theatre Festival. He has no funding for the production but is confident that it will attract a big audience.
httpv://www.youtube.com/watch?v=Mm6gvazuHFc
This article was originally published here.
Trackback from your site.