Kev Coakley – Mr Gay Cork Entrant
In the seventh of our Mr Gay Cork entrant interviews we speak with Kev Coakley.
Tell us about yourself?
I'm just your normal, eccentric 21 year old with a lot of personality and a lot to offer. I live in Mayfield which has helped me become a very strong and independent man as I have faced some criticism when I came out.
Although I haven't been directly involved in an LGBT organisation, I have been there for several of my friends when they were ready to come out. I was able to give them support, guidance and acceptance. Now, I am looking to get involved in an LGBT organisations.
Mr. Gay Cork has shown me how opportunities there are to help. Regardless of whether or not I get the title of Mr.Gay Cork, I plan to take the time to raise funds for the very special and worthwhile cause of Newfill HIV project in St.James' Hospital before going on to do Event Management in Cork College of Commerce, where hopefully I will be able to continue organizing events for the LGBT professionally.
I'm mad about photography, music and everything to do with my one true love… The delightfully erratic and delicious Judge Judy. Her and I both know its a criminal offence not to show your support and none of you would want to get on her bad side now do you?
Why are you entering Mr Gay Cork 2013?
First things first, I have the criteria, I am gay! I entered Mr.Gay Cork simply for all the good that can be done with it. I'm at the age where I go to The Other Place Cafe and the nightclubs Ruby Lounge and Loafers, so I know from first-hand experience what can be done to improve our experience in these places. Such as organizing more inclusive activities that cater to ALL age groups.
It is a great away to make people more aware of our community and show people the only difference about our community is that we don't judge people by their sexual preferences. It has also boosted my confidence as mentioned in the question about 'Something No One Knows About You', I am very shy at first and this has helped me so much. The title of Mr.Gay Cork and the sash are just fab added bonuses .. And of course, most importantly, the main reason all of us have entered, to raise as much as we possibly for a charity that is so important and greatly valued, The Newfill HIV Project in St.James' Hospital in Dublin.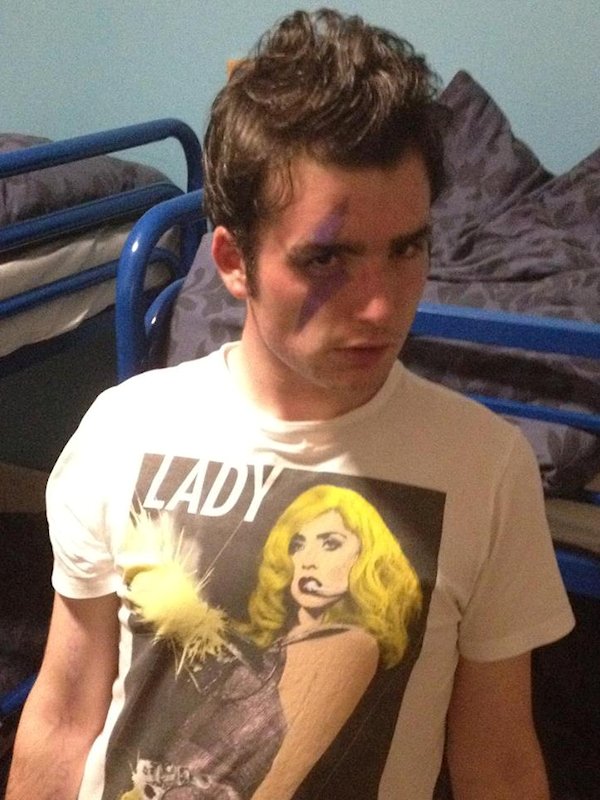 What does the LGBT community mean for you?
It means courage, bravery and fierceness. I can remember being only 16 and struggling with my sexuality, thinking there was no one I could turn to. That thankfully all changed, one day, when meeting with friends in town on the South Mall, I saw a the Gay Pride Parade. Everyone was so happy marching, dancing and socializing. Finally, I wasn't alone anymore. Even though I wasn't in the parade, I felt comfortable walking past. I even got cat calls from the first drag queen I had ever seen.
That day gave me the courage to research every bit of information I could find on the LGBT community. That night I became a part of that community and two months later when I came out, the rest of the world knew I was a part of that community.
If you win, how do you envisage putting your title to use within the local community?
With my interest in events management I believe I would put my title (if I won it) to great use. I would organise events not only for night life but for the every day life too. I would promote businesses and organisations that the LGBT community feel comfortable with such as The Other Place Cafe and LINC.And with there permission and support, organise events not just for the newfill project but also to raise awareness for our community.
In the hopes that people who have the unfortunate way of thinking that we don't deserve respect,would see and change their way of thinking,and realise that we are an open,accepting and welcoming community.
The kind of events I would organise would be quiz nights, auctions, talent shows in places like The Other Place Cafe. And charity nights at the Ruby Lounge or loafers. This way we are catering for the younger LGBT's that are not old enough for clubs but want to see how well life goes on when you come out,and events for the other LGBT's that are old enough to go to nightclubs and pubs,to find that special someone or just dance with like minded people. And of course I would take any suggestions from the LGBT community about what kind of events they want.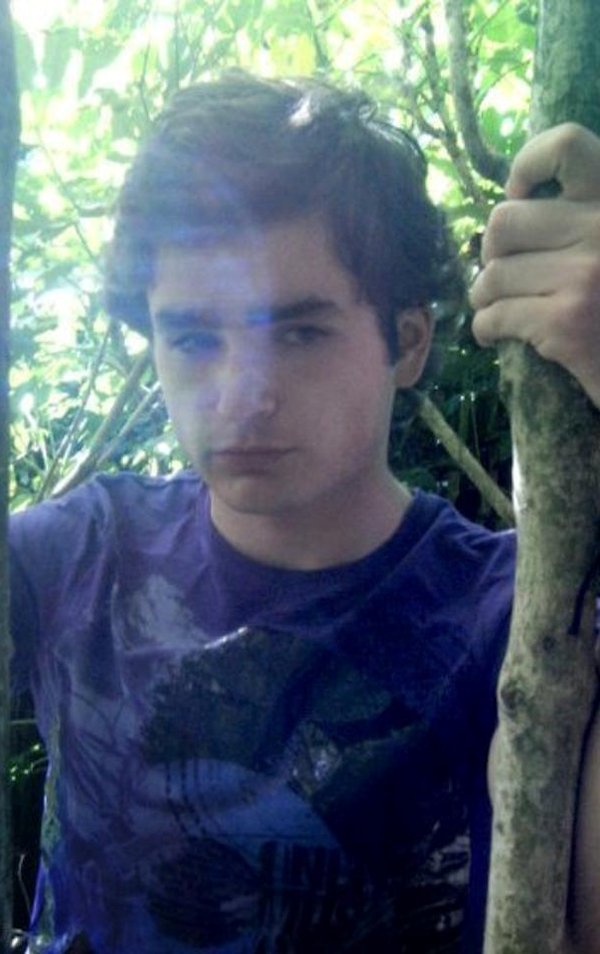 Describe yourself in 3 words.
Energetic, courageous and accepting.
Tell us something that no one else knows about you?
I am a very open person and try my best to be as honest as possible with people. I would say one thing that not many people know about me is i still suffer from insecurities. I am very shy and quiet when I meet new people but anyone who knows me will tell you that doesn't last for long.
On a funnier note I am OBSESSED with stars. I once sat outside for hours just watching the stars. CRINGE!….lol!
And finally is there anything else you'd like to say?
I would just like to say that regardless of whether I get the title or not, I will be here for anyone that needs a friend or just wants to talk confidentially. You can add me on facebook if you would like. Also if you cant stay Sunday night you can buy a voting card at the door if you want to vote for your favourites 🙂
Happy voting LGBTS's. Yes the "S" stands for straight. We are all one community.
Mr Gay Cork takes place on Sunday the 28th of July in Ruby Lounge.
Trackback from your site.