Micheál Ó'Riordáín – Mr Gay Cork Entrant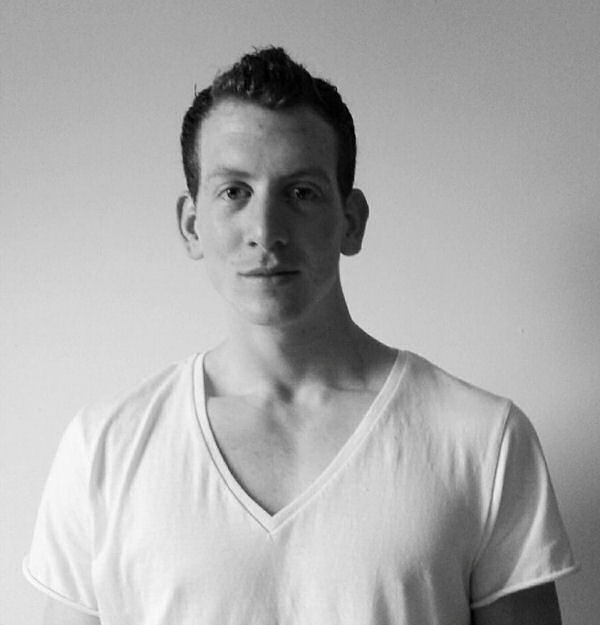 In the third of our Mr Gay Cork entrant interviews we speak with the ever helpful Micheál Ó'Riordáín.
Tell us about yourself?
Hi! My name is officially Michael O'Riordan (my username is Uberman on GayCork.com) although I'm also known as Mikey and Míchéal to friends, I hail from a small Gaeltacht village in West Cork and I work as a food and beverage associate ( a fancy way of saying a barman and waiter ) in Cork Airport.
I've been on this world for 23 years and in my spare time I'm a bit of a social activist sharing my time volunteering and organising with groups focusing on issues ranging from Youth Empowerment, Equality issues, LGBTQ Awareness, Reproductive Rights, Mental Health and Social Innovation.
I like science, logic and free thinking. Staring at the night sky on a brisk starry night and listening to spoken word poetry are among my favourite things to do in the world. I've recently become vegetarian ( 4 months now) and I'm a Humanist. Oh and I like to dance.
Why are you entering Mr. Gay Cork 2013?
There are three main reasons why I'm entering the first is that the competition is raising funds for an amazing cause at the door the New Fill project which is a volunteer HIV service run in St James Hospital in Dublin, the second is that I've been to the Mr. Gay Cork competition in Chambers with the past few years and always thought I'd like to be a part of it sometime because it looks like great fun, on a more serious note I think I'd make a great representative of the Cork LGBTQ Community in the National Competition and for Ireland if I progress further.
Finally the third reason for me entering is that being dubbed Mr. Gay Cork would give me a platform to speak on issues which affect the community.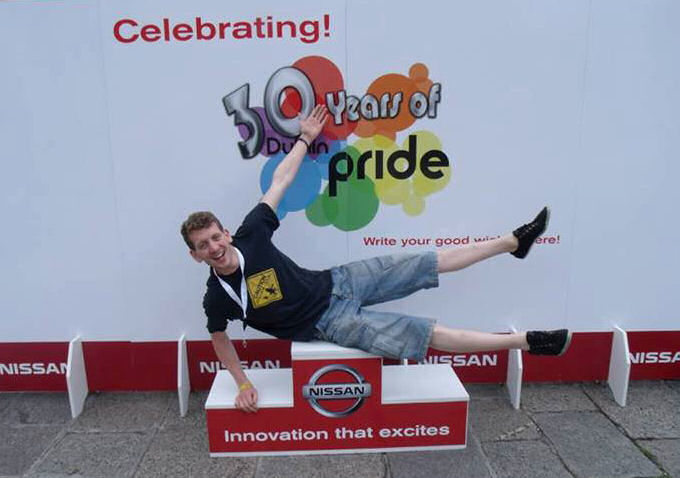 What does the LGBT community mean to you?
Community to me simply means a group of people who share common interests, beliefs and stand in solidarity to help and mostly support each other. The LGBT Community is certainly in my eyes one of the strongest communities in the world for it transcends cultural, ethnic, socio-economic and national communities.
Personally I've found that the LGBT community is more than a place or a certain group of people, it's a vital resource, sometimes it can be taken for granted but knowing it's there, even if you don't engage with it often, knowing you're part of a community which has a rich history, tradition and culture, that there are supports and places you can turn to in times of need, this is a source of comfort to me.
If you win, how do you envisage putting your title to use within the local community?
If I win I shall continue my work to date, I've already been active in fundraising and volunteering for Marriage Equality and in Raising Awareness of LGBTQ issues and tackling Homophobia and Transphobia by giving talks to senior cycle pupils in secondary schools in West Cork but I hope to use the title within the LGBT Community and wider community to raise awareness of our rich history and tell of the struggles we've faced to get this far and the struggles we continue to fight today.
I would hope to use the title to battle the stigma and homophobia still alive with in parts of Cork City and County, focusing on institutionalised hetro-normativity which many of us take for granted and the proper use of language: the mis-use of the term "Gay" which perpetuates homophobia often without intent, and eradicate the ignorance of cis-gendered people who are still prejudice towards members of the LGBTQ community with a head full of stereotypes.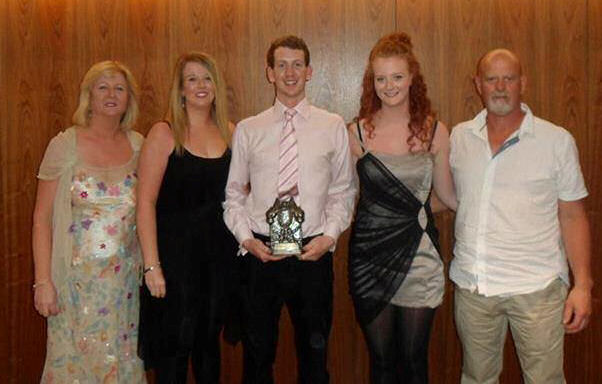 Describe yourself in three words.
Awesomeness personified, bitchz!
Tell us something no one else knows about you?
When I was a young child I used to steal the packet of sausages from the kitchen fridge and eat them raw……. Might have been an indication of something….
And finally is there anything else you'd like to say?
If you haven't come across the Spoken Word Poetry of Andrea Gibson or the stories of Ivan Coyote please search their names in Youtube, you can thank me later…
Let me leave you with one of my favourite quotes, I know it from Coach Carter but I'm sure it originates from a poem.. I hope I get it right I'm writing from memory.
What is your deepest fear?
"Our deepest fear is not that we are inadequate, our deepest fear is that we are powerful without measure, it is our light not our darkness that most frightens us, your playing small will not serve the world, there is nothing enlightened about shrinking so that other people won't feel insecure around you, we were all meant to shine as children do! It's not just in some of us it's in everyone, and as we let our own light shine we unconsciously give others permission to do the same, when we are liberated from our own fear our presence automatically liberates others."
Mr Gay Cork takes place on Sunday the 28th of July in Ruby Lounge.
Trackback from your site.