Paul O'Regan – Mr Gay Cork Entrant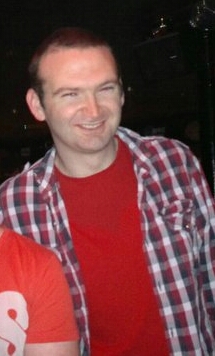 In the fifth of our Mr Gay Cork entrant interviews we speak with Paul O'Regan.
Tell us about yourself?
I always wonder what to say when asked that question, whether to answer as the public or the private me. I have been working on the scene for over two years, and socialising on it for almost six. Saying too much could make it hard for me to continue working where I do! What would happen to my quiet authority if people knew that I have a soft spot for fruit pastilles?
I've said too much…
I'm a relatively private person. Always have been, always will be. I know people might wonder why someone like that might get involved with a competition like Mr Gay Cork, but I've always marched to a slightly different beat.
I'm a quiet, careful country lad who enjoys his work, loves his family and friends, and enjoys helping out where he can. I control my facebook exactly how I want it, and tend toward sharing funny photos rather than posting my own statuses…a laugh is always a good thing, and there is so much doom and gloom in the news the whole time that if there's a chance to get someone to smile, I'll take it.
Why are you entering Mr Gay Cork 2013?
I'm entering the competition because of perception. I keep hearing negative things said about the competition, and to be frank, I think there are problems with it. But in order to see the changes I would like to see, I think it's only fair to actually take part in the competition…and be the change rather than just talk about it.
The spotlight isn't supposed to fall on me…the spotlight is supposed to fall on the LGBT Community in Cork, the Newfill Project for which the competition raises funds, and various other groups and causes locally and further afield. I've been told I'm a nice guy…and I'm hoping to prove the adage wrong that nice guys finish last.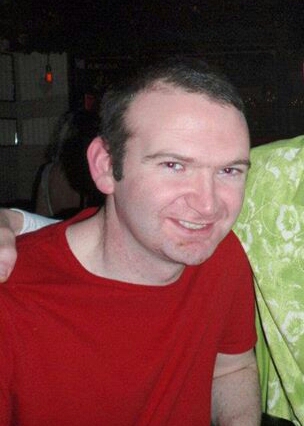 What does the LGBT community mean for you?
I am lucky that I have gotten to see many sides of the LGBT community in Cork. For some, their experience is limited to what they see stumbling in or out of the gaybars in the city. That's the smallest aspect of what I encounter. There are the volunteers and staff of The Other Place, Linc etc who are really supportive and put people at their ease, whether a person knows exactly what's what, or are just beginning to question themselves and getting to grips with a struggle for identity with which many of us are able to sympathise.
Chats around a table in a kitchen, discussing anything under the sun with friends made at Meet'n'Greet, or a gaycork.com meet-up. Ted in Loafers, Ger and Dermot in the Ruby Lounge, and all the staff of both venues have ever made me feel welcome…and I try to do the same when working.
I have worked in a position where I have had to toe the line, not for my own sake, but for everyone else's. My job required me to be extremely firm at times, even with close friends…but what made it easier was to see people who didn't even know me take an interest, and mind me the times that I needed help.
So what does the LGBT community mean for me? It means family. Sometimes there are arguments and disagreements, but there's love too. When there's trouble, there's help to be found. And the comfort from being able to truly be open, not just with others, but with yourself….it's an amazingly positive feeling.
If you win, how do you envisage putting your title to use within the local community?
Honestly, that will depend on several factors over the next few months. I have several of my own plans, not least of which is promoting some of the lesser known services and groups that already exist within Cork.
The primary goal over the next couple of months would be to fundraise for the Newfill Project in St James' Hospital in Dublin. Not many people seem to know what the Project is about, even though the last few years of the competition have been fundraising for it as well. I hope to help fix that.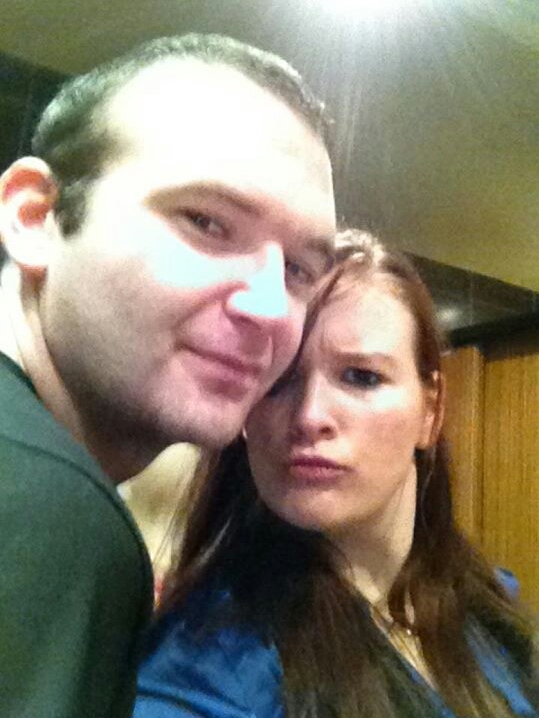 Describe yourself in 3 words.
Thoughtful, fair-minded, eccentric.
Tell us something that no one else knows about you?
I've accidentally used at least one rude word each time I've ever been on live radio.
It was their own fault for needing fast answers for questions like "what's the most disgusting thing you've ever had in your hand?".
The answer was 'bullshit'.
And finally is there anything else you'd like to say?
One per cubicle.
If you don't get the reference, then you missed out. :p
Seriously though, please take this on board.
HIV can be combated and hampered by drugs, but one of the side effects can be facial wastage….fat going from the face, making sufferers look gaunt and unwell. The Newfill Project treats this change cosmetically, with little to no cost to the patient. The benefits regarding sticking to their treatment AND helping to evade some of the stigma that is part of being a sufferer of HIV are significant. The service depends on donations.
It's also worth hammering home the point that Safe sex is important in curtailing the spread of STIs like HIV. With a bit of care given, the chances of getting infected can be reduced. Getting extremely drunk can mess with good judgement, opening not just yourself to risk, but everybody else with whom you get physical.
So please make sure that Johnny's got you covered!
Mr Gay Cork takes place on Sunday the 28th of July in Ruby Lounge.
Trackback from your site.