The MMM (Movies Music Munchies) Quiz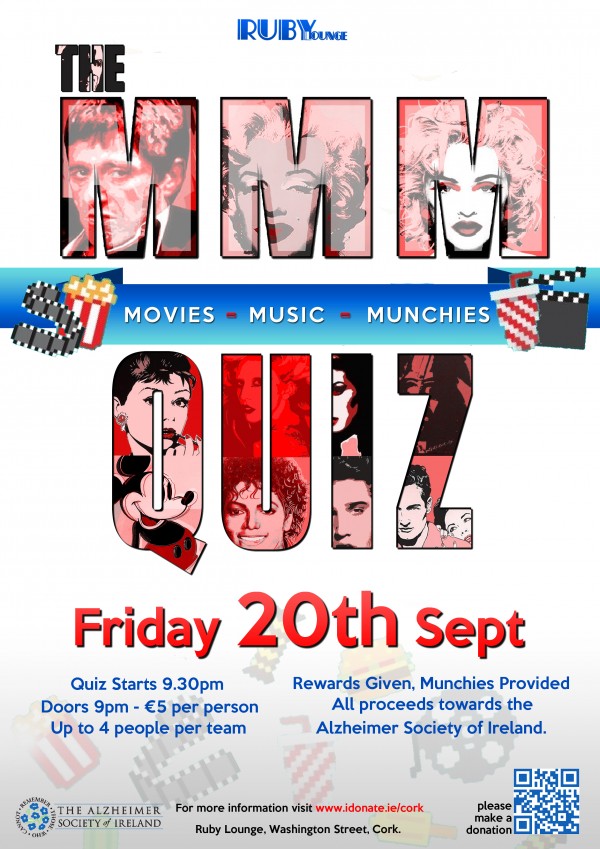 We are proud to present the first ever Movies, Music, Munchies Quiz 🙂
It's taking place in the Ruby Lounge on the 20th of September and will start around 9.30pm
It will cost €5 per person with up to 4 people per team.
There will be rewards given and munchies will be provided  🙂
See here for more info.
All proceeds on the night are going towards the Alzheimer Society of Ireland. See www.idonate.ie/cork  from more info
Trackback from your site.