'Hollywood Halloween' at The Savoy with Veda and Special Guests
Veda is back in the house for a night of 'Hollywood Halloween' with loads of special guests. Fabula Di Beaumarchais, Lucy Von Furr, Davina Devine and Foxy P Cox with music from DJ Anji!!
Friday November 1st
www.savoycork.ie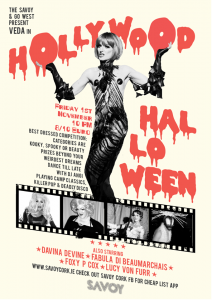 Trackback from your site.