Stephen Spillane – Mr Gay Loafers 2013
So far Cork has three representatives for this year's Mr Gay Ireland Final. We caught up with one of them, Stephen Spillane who won the title of Mr Loafers.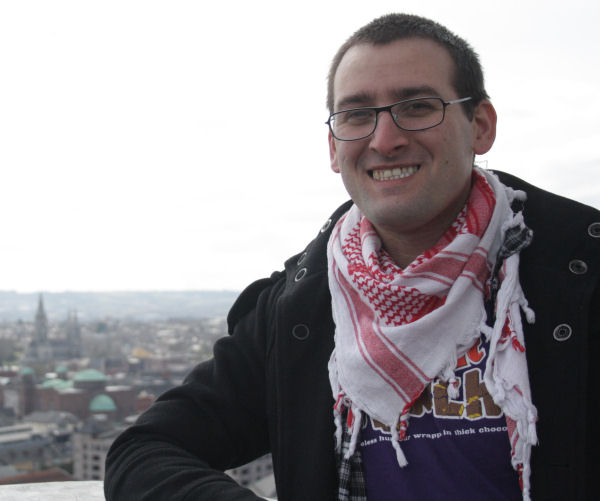 Where and when were you born?
I'm a born and bred Corkonian, lived in Cork for most of my life!
Where do you live now, and with whom? Describe the place and the person/people.
I live at home with my family, Dad Pat, Mum Emily, Sister Claire and our dog Poppy (Also the baby of the family!) Its a house near the Lough which can't be missed due to its colour and the fact that there is a caravan in front of it! That has brought us many good memories with holidays over the years
What is your occupation?
I work for Boots the Chemist as a Healthcare Advisor
What do you have in your pockets?
I have my wallet, phone, keys, inhalers and my monthly bus ticket
What was the last song you sang when no one else was around?
It was Red is the Roses, Im known for singing Irish songs, so not surprised.
As a child, what did you want to be when you grew up?
I actually wanted to be a postman, random I know!
When and with whom was your first kiss?
Oh god…. My first kiss was with a girl she was 9, I was 10.  My first kiss with a guy was a lot better!
Who has had the most influence on you?
I've had a lot of great influences in my life, my parents, a number of teachers at school including Mr Burke and Mr O'Halloran, and of course family friends and people in politics such as Jerry Buttimer TD.
What do you consider your greatest achievement?
I suppose being involved with this year's Cork Pride was a great achievement for me as despite all the stress of a big event, it was great fun.
What things are most important to you now? Why?
Family and Friends. Throughout life you take things for granted its only when you lose them to realise how important they are. I have lost too many friends, so I try to be the best friend I can be to people, as at the end of it all they will be the people there for you
Who do you trust and depend on?
There is a few people that come to mind, Bryan, Emma in Dublin, Joe, Min, Rev Brian, Claire, Rob and a few others! Its great to have people to depend on!
Are you basically optimistic or pessimistic?
I'm mainly optimistic, but I can be more of realist.
Do you believe in the existence of soul mates and/or true love?
Yes I do! Well I hope so anyone!
What do you believe makes a successful life?
Faith in yourself.
What is your favourite kind of music?
I like most kinds of music, favourites are rock and folk. Wouldn't be too gone on Rap.
What scares you?
Scary movies, can't watch them seriously. Would have nightmares after it and scream during it. Im useless….
Hugs or Kisses?
Hugs they last longer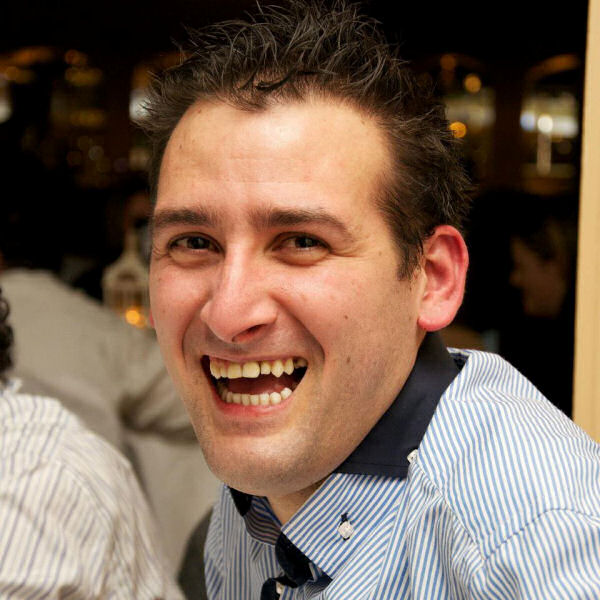 Who is the most important person in your life, and why?
Im not sure I could name one person. A lot of people have been there for me lately, and I am lucky for that.
How close are you to your family?
Well I live with them! We are a very close knit family that supports each other, we have our moments like any other family, but we always try and eat together on a regular basis and if anyone is away there is always phone calls! (even if your only gone for a night!)
Do you care what others think of you?
While I would like to say no, I do care about how those close to me think. Anyone else, Im not too bothered by.
What is/are your favourite hobbies and pastimes?
I enjoy swimming and reading. I also love writing and messing about on social media. I also get a kick out of debating and campaigning.
What is your most treasured possession?
My phone! I would be lost without it!
How do you spend a typical Saturday night?
Saturday nights are a mixed lot, I stay in as often as I go out. But if I'm going out, normally meet friends for a few drinks before heading to Ruby Lounge to dance the night away!
What makes you laugh?
Lots of things! I love to laugh, so a good joke (or even a bad one), a comedy, a kids tv show or anything at all will have me laughing!
What, if anything, shocks or offends you?
How people can treat other people. Its shocking and maddening!
Are you spontaneous, or do you always need to have a plan?
I don't always have a plan, I normally have a rough idea that is always open to change.
Do you like to dance?
Have you not seen me on a night out! YES!
Describe the routine of a normal day for you. How do you feel when this routine is disrupted?
I don't have a normal day really as my shifts vary and my after work events vary. Some days I have meetings, other days I have workshops. Its always changing and regularly gets disrupted!
If you could change one thing about yourself, what would it be?
To be able to say no!
Are you generally organized or messy?
I do try and be organised but I fail….
Name three things you consider yourself to be very good at, and three things you consider yourself to be very bad at.
Im good at public speaking, campaigning and listening. I'm bad at drawing (cant draw a straight line with a ruler), saying no and keeping my room tidy
What goal do you most want to accomplish in your lifetime?
To have lived my life the way I wanted, not to have regrets and to take every opportunity that comes my way.
Where do you see yourself in 5 years?
I would love to be more involved in Politics so e see where that goes
What three words best describe your personality?
Loud, bubbly, caring
What three words would others probably use to describe you?
Loud, Opinionated, Mad
If you were to choose a new name for yourself, what would it be?
I wouldn't change my name.
What do you do for fun?
Read, hang out with friends and dancing!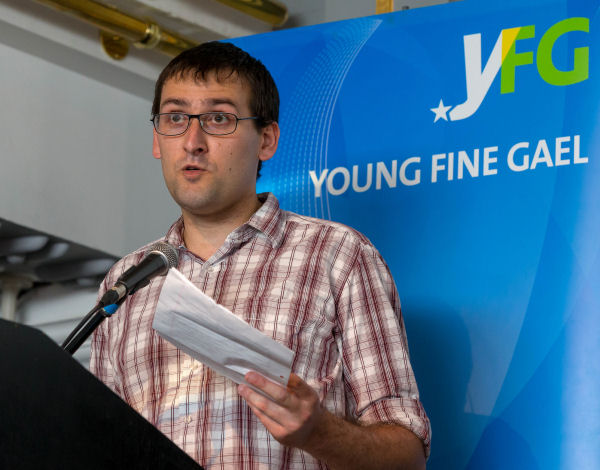 What do you do most often when you are bored?
When bored I can normally found either reading or else on Facebook or Reddit!
What is something that you are really proud of and why?
Im proud of me. I have achieved a lot in my life so far, represent Ireland at conferences, nominated for awards and get involved in really cool things like the Social Good Summit and Cork Pride.
Why did you enter Mr Loafers 2013?
I suppose my attitude was more of a why not! Loafers has been at the heart of the Community for years, and as someone who values community and involvement I wanted to represent that.
How does it feel to be Mr Loafers 2013?
Im still in a bit of shock! But I am immensely proud and honoured. The other two contestants Danny and Ciarain were great and I do not expect to be here!
Any ideas / plans to make you stand out in the upcoming Mr Gay Ireland final in Dublin?
I'm currently focusing on my fundraisers as its all on top of me so quickly, but I may think of something.
Finally is there anything else you like to say?
There is 3 great Cork representatives in the competition this year. It would be great if people come out and support us in our fundraising and come to Dublin for the final and hopefully we will have a Cork Winner!
Trackback from your site.