Queens of Pop are coming to Ruby Lounge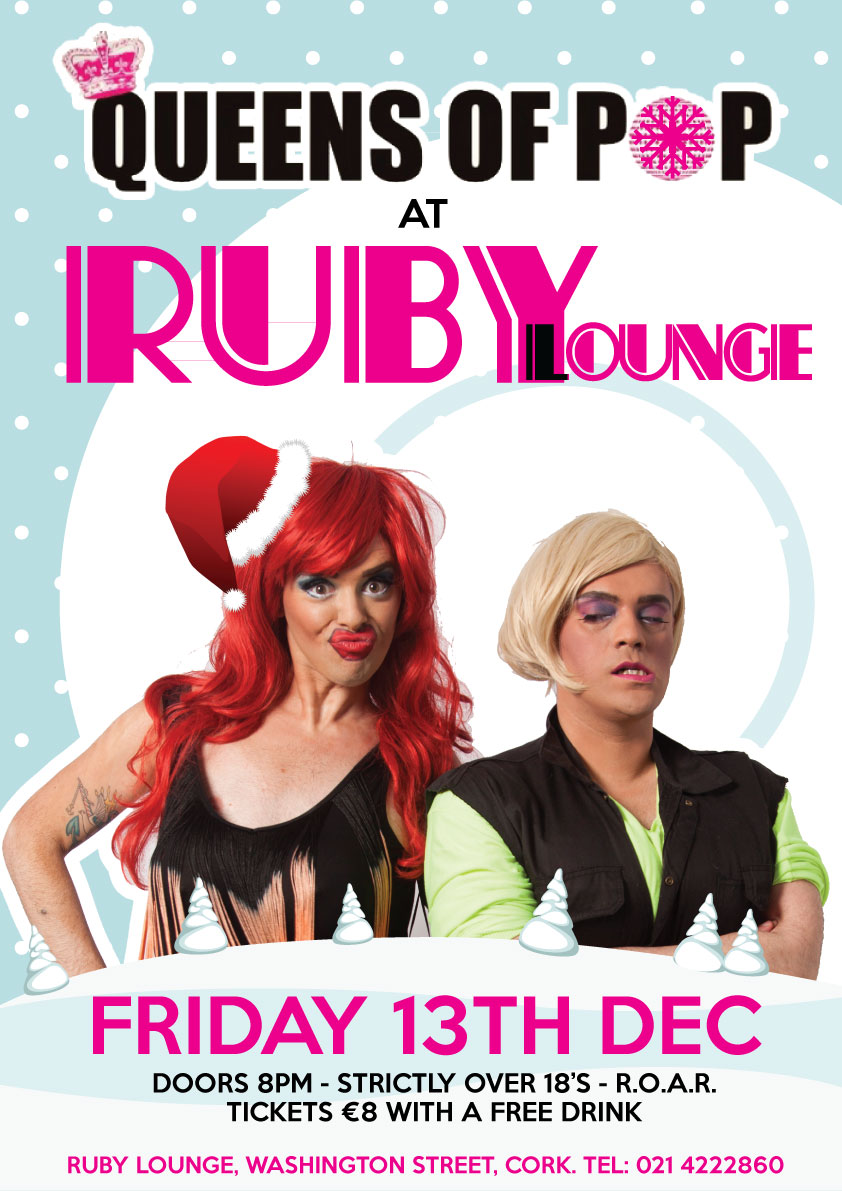 Youtube sensations Queen of Pop are coming to Cork after many sell out shows across the UK and abroad.
They are coming to the Ruby lounge on Friday December the 13th, 2013.
Tickets cost €8, but entry includes a free drink
httpv://www.youtube.com/watch?v=pgx7CKUnBu8
Trackback from your site.