Once married, and now glad to be gay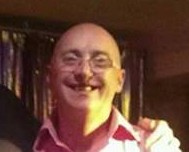 While the Olympic diver's words touched the hearts of all young people who are wrongly assumed to be heterosexual, they were particularly poignant for older gay men. Many, like Daley, had male love affairs in their youth, but instead of naming it as he did, they suppressed the truth of who they were, and married women.
Ted O'Connell's experience was similar: He got married in 1984 when he was 27 and came out when he was 40. "Hand on my heart I had no idea about my true sexuality at the time of my marriage," he says. "But with the benefit of hindsight, I can say that there were questions in my mind, which I dismissed.
"Back then, I thought all gay men were camp, limp-wristed queens. I didn't know that the vast majority looked like everybody else. Because of that, it took me a long time to realise why I was so unhappy and why I was drinking so much. I saw a counsellor but didn't understand what was bothering me until I heard a man talking on the radio about his experience of being gay and married.
"Then I said: 'Good God. That's me.' That said, I have no regrets about having married. I have two wonderful daughters who are a huge bonus in my life."
Read more here
Trackback from your site.