Bishop at forefront of advocacy for LGBT rights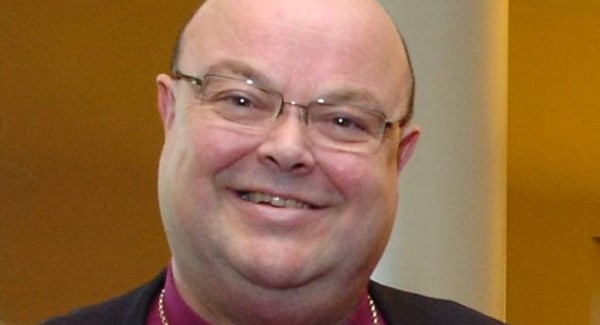 BISHOP Paul Colton has been at LGBT RIGHTS the forefront of advocacy for LGBT rights for more than a decade. He used his Christmas sermon in 2003 to beg forgiveness for the abuse and hatred that LGBT people have endured from faith-based organisations. He remains a staunch advocate, calling it the civil rights struggle of our time.
"This is the big issue of our era. At the end of the day, some people are going to be on the right side of  it, and some people are going to be on the wrong side of history.Whether we are talking about in society or in the church.
"We are at a cusp time and cusp times are always painful. What worries me greatly are the retrograde steps taken in some societies. We've seen the Winter Olympics and some horrific abuses. We've seen legislative measures taken in Nigeria, Gambia and Uganda. I find that extremely upsetting.
"These things should concern everybody, not just gay people themselves or their families. This is for everybody. It is very easy to make somebody else the outsider. If you do that, you objectify them and make them into the 'other'.
"LGBT people are in our families, they are part of us and they are our brothers and sisters. For far too long, it used to be black people, it used to be women, it used to be Jews.
"There is a lot of apathy still among people about taking on issues that don't immediately impinge upon them. People care most about things that directly impinge upon them."
Bishop Colton said that although the Church of Ireland had a position on same sex marriage that he had to adhere to, it should not be a matter for any church to decide on the lives of Irish citizens.
"The Church of Ireland is very clear about its position on same sex marriage and it restated that not long ago. But the Church isn't the only one in Irish society and this is not a theocracy. We are not a monochrome society.
"The fact that churches have particular understandings of marriage does not mean that this particular understanding has to be imposed on everybody.
"Ireland is a society of separation of church and state and politicians have a duty to legislate for everyone. What the churches do about it internally is a matter of debate. "The church is going to have to reflect on how it caters for everyone. This isn't a theoretical thing — this is a here and now issue. Pastors are going to have to face up to it in their religious communities. "As a Bishop within the Church, I have to adhere to the teaching of the church as currently articulated, but that does not mean that these things are not issues of ongoing debate and development.
"Out of that cauldron of debate, we have seen the issue of the ordination of women. There was a time that the Church took the view that divorced people could not be remarried
in church.
"That debate went on and on and on, and the Church reformulated its position. These things do unfold and develop, and are certainly matters for dialogue. We are in the midst of a listening process and I have been making great efforts here in Cork to try and find ways of trying to listen to LGBT people and their families."
Article taken from the Evening Echo.
Trackback from your site.