'Funk N Something' meets Cork Soprano and Star of 'Hairspray' Linda Kenny
'Funk N Something' meets Cork Soprano and Star of 'Hairspray' Linda Kenny
Linda Kenny is hailed as one of Ireland's leading songstresses. A classically trained soprano and consummate actress, she is in high demand for concert work and has worked with leading orchestras, in the USA, France, Hungary, Wales and England. Linda is fortunate enough to have shared the bill with such stars as The Chieftains, Anúna, Peter Karrie (the world's most popular Phantom), and Michael McCarthy (Les Miserables). As manager and co-director of The Celtic Divas she appeared with these before President Mary McAleese in Aras an Úachtaráin, at the St Patrick's Parade and Ball at the Waldorf Astoria, New York, and alongside Lesley Garrett and James Galway in The Northern Odyssey broadcast on UTV and PBS television in America
Linda is currently starring as Velma Von Tussle in the latest Cork Opera House smash hit 'Hairspray'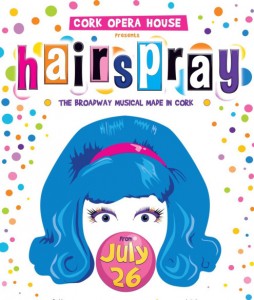 'Hairspray' is such a fun show. How excited are you about playing the villainous Velma Von Tussle?
She is such a fun character to play and so completely different to anything I've ever done before. The interesting thing about her is that while she has always been played as the bigoted villain, the Director said first day of rehearsals that he didn't want her to be the villain! I found that hard to reconcile initially but then as I got to know her, I realized her bigotry came from fear: all she has to define her is her beautiful daughter Amber and her T.V. show and now that is under siege from those who want de-segregation and, like any mother tigress when backed into a corner, she comes out fighting. I think looking at her like this gives her more vulnerability, to me anyway, as I play her. I am not sure how much of that is coming across to the audience as some of her lines are just toxic!!
It's wonderful to see Summer Shows in the Opera House becoming so popular again. Can you tell us a little about the rehearsal process involved?
The rehearsals are an evolving process, a mix of music, text and dance (David O Connor, our brilliant choreographer, very patiently worked me into a few pieces but I'm not a dancer. I get 'fuzzy brain' just watching the speed at which the songs are set!). Most days, there was a bit of everything going on, sometimes in two rooms at the same time.
I loved you as Baroness Schrader in 'The Sound of Music'. You played her not as vindictive as usual but rather just very jealous of Maria. Was that intentional on your behalf?
Well, I was really reluctant to make Elsa a gratuitous bitch the first outing of the show. It was too easy to do that. I wanted to give her motivation. She had the money, the luxury, the status, yet she was still usurped by this innocent upstart of a nun! Bit of a slap in the face for her. She was used to controlling situations and people and this was beyond her. It made it more interesting to play her this way. By the following Spring, I think I felt more comfortable being a little more barbed in my delivery but my mindset was still the same.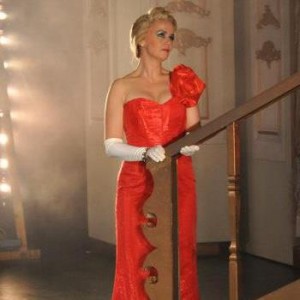 4. Playing villains is a big change from playing Principal leads in so many pantos. I bet it's more fun too?
It is soooo much fun! I have played characters like Laurie, Rosemarie, even Maria in the Sound of Music, all sweet and, for the most part, pretty two dimensional characters so to get to play someone strong, commanding, and slightly scary…? What's not to love, Michael!!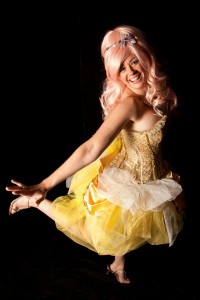 You have played some of the greatest roles in musical theatre Aldonza (Man of La Mancha), Laurie in (Oklahoma), Valencienne (The Merry Widow), Rosemarie (Rosemarie), which was your favourite?
I would have to say Aldonza has a very special place in my heart for lots of reasons: She was denigrated, debased, treated like vermin by all around her, yet, through the love of Don Quixote, she became noble and elegant. He saw her inner truth and gave her self worth. I would happily play her again but Man of La Mancha is not everyone's cup of tea as a musical. It is multi layered and quite dark.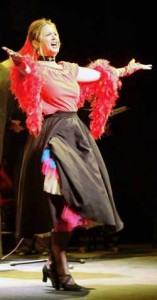 6. Is there any role which you would still love to play?
Oh so so many! Two stand outs: In another lifetime, I would LOVE to play Glinda in Wicked. I would also love to play Mama Rose in 'Gypsy'… I'm putting the 'mama vibes' out to the Universe. Who knows….
7. 'Everyman Theatre Sunday Songbook' recently marked its 10th anniversary. You must be so proud, tell us how you came up with this idea.?
As I performed over the years, I was always amazed when I would invite the audience to join me in a song, how they would sing as one unified voice! There has always been this strong tradition of music hall here in Cork and I recalled hearing about the legendary Fred Bridgeman who would play the organ for a 30 minute sing song before the film every Sunday night at the Savoy. The words would be projected onto the big screen and 2000 people would sing along. It was the hottest ticket in town. So I thought we could design a series of concerts that would be themed, with instantly recognizable music, an audience interactive element, and with a core of performers that we could add to depending on the theme. A bit like the travelling repertory companies of old. A simple concept but it worked and is, amazingly, still working. Of course, these concerts are pitched at those who have been raised on this diet of singalong so, Michael, I think you might be a bit young yet!!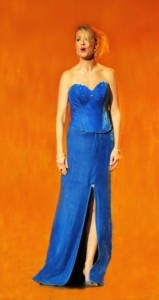 8. Any final words?
Show business is a mad world! It is frenetic, emotional, thrilling, surreal, destabilizing, disconcerting, and cut throat all rolled into one! It isn't a world in which I feel particularly at home. Yet I find myself immersed in it. The thrill of putting on the make up, the hair/wig, the costumes or glammy dress – assuming my alter ego I guess – is what I love. It's like playing 'dress up' all the time! In reality, I'm a very private person and shy away from anything showy but I am so grateful to whoever is looking after me up there to be able to indulge my passion and, most of all, to be able to balance my home life (mum to my two boys) and work.
'Hairspray – the Musical'
Dates: Fri 25 July – Sat, 23 Aug '14
Time: 2:30pm & 8pm
Tickets: €20 – €30 (Family Rate €70/€100)
www.corkoperahouse.ie/events/hairspray
TEL: 021 4270022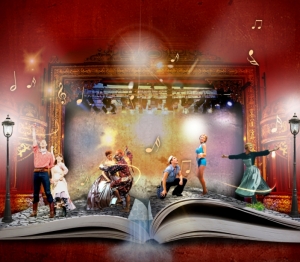 'Everyman Sunday Songbook – Sing along Rodgers and Hammerstein'
Date: Sunday 5th October at 7.30
Tickets: €20
www.everymancork.com
TEL 021 4501673
'Velvety lower tones, a radiant smile and a sweet soubrette soprano beautifully sung'
The Irish Times
Trackback from your site.