Bloging about Life in Cork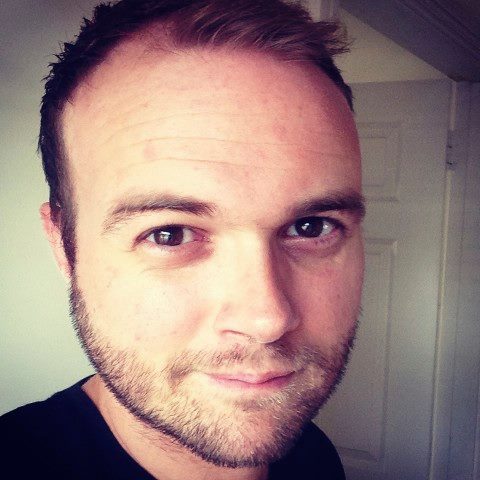 We talk with Darren Betts, whom recently has just started a writing blog called "Life in Cork."
Tell us about yourself?
Hi there, my name s Darren Betts. I am originally from Essex but have been living in Ireland for the past 23 years. I'm from a small village just outside Tralee in Kerry.
I am a huge tech head and love all new ideas and technical creations. I'm big into social media such as instagram, twitter and Facebook.
I have a keen interest in cars and the celebrity goings on. I have just started a personal training course with the amazing guys in Dennehy's fitness.
What inspired you to blog about (gay) life in Cork?
After coming out of a relationship I wanted to do something different with my life. We all have a story to tell and I thought it's about time I share mine. I moved to Cork about three years ago and fell in love with the place. For the first time in my life I could be me.
The website started as just a blog, but then I thought I could turn it into something more. Cork has a story to tell and as someone who hasn't lived here all their life, I have a strong appreciation for the city and I wanted to share it.
What do you hope to achieve with your blog musings?
To be honest I want the website to promote the city and highlight how amazing it is and how accepting it is to all different walks of life. The gay community is amazing here and I thought it would be great to highlight it in way other blogs and websites don't.
I want it to be a view of the city and the gay way of life from someone who was never raised in a city and came from rural Ireland. I hope I can achieve this and also highlight how easy and hard it can be for a person in Ireland who is gay and hopefully help them in some way to be happy and comfortable.
What topics do hope to cover in your blog?
Well as mentioned I want to highlight how this amazing city has helped me become the person I am. I do want to stay away from the political side of Gay life. I want to cover not only the Gay bars but also the gay friendly bars. I also want to highlight places of interest that is not directly linked to being a member of the LGBT community, as I have visited many places here in Cork and found them all to be amazing.
I also want to try to promote Cork on a Global scale and show them that we are not a secondary city to Dublin.
What does the LGBT community mean to you?
The LGBT community is one of the most accepting and fantastic communities to be apart of. One thing I want to highlight in my website. I can't thank the community enough for helping me accept me.
I have made some life long friends through the LGBT community and these friends have been there through tough times and great times. It's a testament to how amazing the LGBT community here is. And one thing I cannot stress enough is that if there are people out there afraid of accepting that they may be gay, the community here in Cork will welcome you with open arms.
What do you like about Cork?
What's not to like? It's a vibrant young city. The nightlife is second to none. I have yet to witness a fight on the street and in today's world that's a feat in its own right. There is also amazing places to visit in and outside the City. From places like The Comedy Club to Kinsale and everything in-between. I tend to look at the City from a tourists perspective when I walk around and am amazing at how wonderful the place truly is.
Anything else you'd like to say?
I would just like to say a huge thank you to the people who have visited the site already and the bars and businesses who have gotten behind me on this. I would also like to say to the LGBT community here in Cork I will do you all proud.
To read Darren's blog, click here.
Trackback from your site.