Coming out on facebook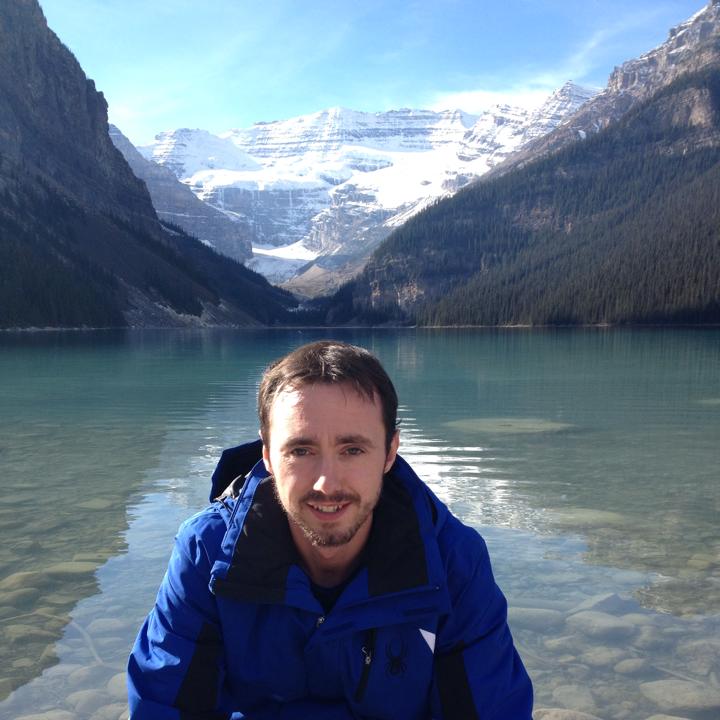 Chris who now lives in Canada but is originally  from Cork, struggled for many years with his sexuality before finally coming out to his family. He then come out to his friends and the rest of the world, by making a heartfelt post on Facebook. 
How has your life been for you since you came out on Facebook?
Honestly? It's been awesome! Mentally I'm much happier and in a better place – that's really the only difference though. I'm not treated any differently by anyone which was one of my biggest fears. Had I known how this would all unravel, I would have done it years ago. It's really opened my eyes to Ireland's attitude, compared to how I previously thought.
Why did you come out on Facebook?
There's a few reasons. I wanted to kill all the birds with one stone. I was sick of lying. I couldn't keep up with the two lives I had. I wrote the letter so my friends and family would understand a little of what I went through for years. Why I lied, why I stayed away from them. In a way, I wanted to 'humanize' it – show them that it was not a choice I made, it is who I am and it is natural. I wanted to liberate myself and I felt posting the letter would do so, which it did.
Where in Cork do you hail from?
I hail from the North side of the city.
How old were you when you realised you were gay?
I realised at a very young that I was gay. I was around 9 years old when I started having feelings I could not comprehend. I remember getting a book on puberty and reading that my feelings may be a phase – I figured it was just that. I was probably around 12 or 13 when I knew for sure that I was gay or this 'phase' is going on a lot longer than the book said it would! ha!
In your Facebook post you mention about being surrounded by oppression. Can you tell us more about that?
When growing up, society perpetuated various gay stereotypes which I could not identify with. In Ireland you're taught at a very young age, that your supposed to be with someone of the opposite sex and have x amount of kids. When you come of age and the thoughts in your head don't match this preconceived idea so you start thinking there's something wrong with you. You grow up hearing homophobic remarks. However small and unimportant they may seem to the person saying it – they have a huge effect on the person who is struggling internally with these feelings. With that, I created this negative image of myself and carried the mental weight of it with me for years. I had an internal struggle and refused point-blank to let me be me.
Homophobia is a big topic in Ireland at the moment, did you experience/witness it during your time growing up here?
For sure! I witnessed it and also experienced it – especially in secondary school. I never witnessed any physical bullying because someone was gay but I had on many occasions witnessed name calling etc. The thing is, terms like 'fag' and 'queer' are being used as an insult for almost anything these days. It's as common as 'idiot' or 'langer'. It's becoming second nature to some without realizing what a negative term it actually is. This needs to stop – more awareness is needed.
When you were in Ireland were you aware of the many support options that were available?
I knew of only one. I'm not sure of the name but it was located near Washington Street. I never actively searched for support during my time in the closet – I was too afraid in case someone recognised me etc. I had to accept and be comfortable with who I was first, before I could seek support.
Are you involved on the gay community in Canada, do you go out on the scene there?
I'm not involved yet. I plan to be though. I do enjoy volunteering so hopefully I can get involved in some way! I have been on the scene a couple of times. Not sure if it's really my thing or not – time will tell I guess. Its the middle of winter here in Toronto so I'm sure it'll pick up once the Spring comes.
Tell us more about the man in your life, who "rescued me from the storm".
Jaysus! Do I have a character limit on this one? lol. We met one Summer night last year, at exactly 8:03pm. I remember the exact time because I had just looked at my phone when I first saw him. We just got on really well from the beginning. He's an amazing guy! He's a caring, great looking guy who just so happens to be very talented! – He's a very well-known photographer here in Toronto! He brings out the best in me and stood by me every step of the way throughout this process. He's definitely a rare catch!
We also heard you were on the Joe Duffy radio show recently. What was that like for you?
It was definitely a nerve-racking experience. It was one thing to post a letter to family and friends on Facebook – it's completely different story when you go on national radio and announce it to the world how you struggled for years. It has been great though! I've had people contact me through Facebook, thanking me for posting my letter as they are in the same situation I was in and fortunately it has given them hope, where they had none before. Just hearing that I helped someone has definitely made this whole process worthwhile! (See here for a link to the interview)
What advice would you give to someone who may be currently in the same position as you were?
Nobody should be unhappy hiding because they fear how others will react. Life is too short for that. Do it when you're ready.. not when you think others are ready to hear it. If anyone does have a problem with you, then it's their problem. Whatever is going through your head, it's never as bad as you think. I know that now. Yes, I had a pleasant experience when I came out but I'm not going to sugar coat it, you may face some rejection or ridicule at some point of your life but stay true to yourself, it will get better.
Finally is there anything else you like to say?
Thank you Jonathan for giving me the opportunity to share my story . I do hope this can be some bit of comfort to those who struggle with their sexuality like I did – The moral of my story is – 'It's never as bad as the negative thoughts in your head, make it out to be – not even close!'
 Below is a copy of Chris's coming out post on Facebook:
So I've been sitting here for the last 2 hours wondering how I'll start this off. I keep asking myself what is scaring me? Is it the potential whispers? Will I be treated differently? Accepted? Rejected? Where do I begin – from the beginning I suppose..

Growing up isn't easy but when you know, at a very young age that you're 'different', different from societies norm – it's especially difficult. Although I never stood out, I knew I didn't fit in either. It wasn't until I was a young teen that I understood why. Ever since, I've always had this guard over me. I went from a happy go lucky child to a teen/adult who became cagy. It was hard, I was surrounded by the oppression that was my life.

There were many mixed emotions over the next couple of years. I cried, got angry with God, I got angry with myself. I constantly asked myself 'Why me?', 'Was I a bad person?'. I prayed this punishment would have mercy on me. I screamed so loud asking for an explanation but no one could hear me. I continued to live in the shadows, I'd sit all alone in a faceless crowd, afraid in case I said the wrong thing, moved the wrong way so questions wouldn't be asked.

I remember when I was in 4th year, one of my teachers commented that every time she saw me, she cheered up or smiled because I was always happy and constantly smiling, no matter what was going on – little did she know, it was a pasted smile that left, once I was alone. This defines my life up to now – I hid. I hid behind a smile, I hid behind a lie. This all might sound a bit dramatic, but just remember the expression 'walk a mile in my shoes', before you criticize. This is not an easy thing.

It wasn't always doom and gloom, life went on, I was able to put it at the back of my mind at times. I turned my focus to other things, friends, school, college, work, volunteering etc but it was still hard, constant reminders, ridicule of others in the same situation and of course, the close minded Irish mentality that still exists ensured I'd only step out of the shadows for a little bit.

I needed to get out of Ireland, the recession was the perfect excuse. So I packed my bags and moved to Canada in 2012. While I adjusted, almost immediately to Canadian life, I was still hollow, I still carried the guilt and shame with me. I had run away from my family, my friends and more importantly, myself.

Fast forward to last Summer. Something happened to me this Summer that would change my approach and outlook on the future. One Summer evening, at 8:03pm, I met somebody. An amazing person who understood me. We spent weekend upon weekend with each other. I began to ask myself what this feeling was inside? I asked myself why my stomach danced when they smiled or what made me light up as I watched their eyes dance as I made them laugh. There was no negotiating with this feeling – It felt right and contrary to what I felt inside for years, It felt natural. This person became the shelter that rescued me from the storm. This person showed me that I do not need to hold my head bent in shame as there is nothing to be ashamed about. I can't put into words how grateful I am to this person for helping me be me. For the first time in a very long time, I was Chris. I was happy. I smiled when I was alone.

Even though I finally stopped hiding from myself. I was still lying to everyone else. I guess you could say they became victims of the situation I had created for myself. I had a double life that was eating away at me – mentally I wasn't strong enough to mix the two so I stayed away from friends and ignored calls and texts from family. I preferred this new life as I was happy. That wasn't enough, I needed to consolidate them. I started the process. I flew half way across Canada to visit a close friend and decided to just do it! I unburdened my heart to them. As happy as I was to finally talk to someone about it, I found little relief, mainly because I knew this person was extremely open minded. I needed to challenge myself and punch that shark – so with supportive shoulders to lean on, I called my mother a week or so later. At first I couldn't talk, my throat closed up. I was unable to say the words but I sobbed uncontrollably as they left my mouth. I grieved for them as they were locked inside this cage for so many years but now they were free. I will never forget my mother's reply as she sighed with relief. 'Thats it? I thought you were going to tell me you were sick' and with those few simple words, the weight I had carried with me for so long, lifted. I knew it was ok. I was free. That night, I slept throughout the night, something I had not done in a very long time.

I don't know what the future holds or what will happen now that this is step is taken, I keep asking myself who will be stand by me? Who will bail on me during big steps in my life? Who will reject or ridicule me? What I am sure about is that I don't need these people in my life. I've hated myself for long enough so I don't need it from anyone else. Enough is enough. It's time to rebuild. Am I scared? Like you wouldn't believe but that's alright. I no longer have big secrets that will erode who I am. No more hiding.

My mother summed it perfectly for me. 'Nothings changed. You are still Chris, You are the kindest, most genuine, empathic, generous, loving son, brother, cousin, nephew and friend I know. What is there to be ashamed about? The only thing you are guilty of is falling in love.'

She was right! At the end of the day, It all came down to love. It turns out that this person who I fell in love with, who helped me discover me, just happens to be a man.
Trackback from your site.