Ciarán Ó Corcráin – Mr Gay Loafers 2014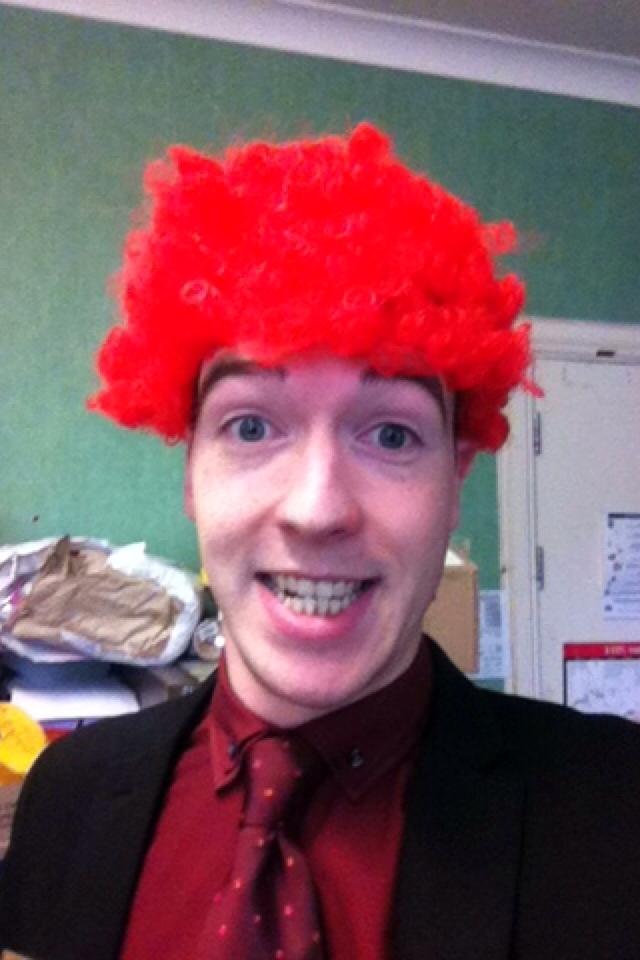 Cork has three representatives for this year's Mr Gay Ireland Final. We caught up with one of them, Ciarán Ó Corcráin who won the title of Mr Loafers.
Where and when were you born?
I'm a Tipperary boy, born November 7th 1987.
Where do you live now, and with whom? Describe the place and the person/people.
I live with my partner of 3 and a half years, John, in Shandon, Cork city. It's a little house on a quiet street, small but big enough for us! I love hearing the Shandon bells go off throughout the day, strangely reassuring!
What is your occupation?
I'm a hotel receptionist in Topperary; I've been working in the same hotel for the last 7 years, and have sampled most departments of the place at this stage. Really enjoy working there; I know the place like the back of my hand. Last year, for 2 months, I was one of Santa's elves, which was possibly THE most fun I've ever had at work!
What do you have in your pockets?
Mobile phone, wallet, keys, asthma inhaler, half a packet of chewing gum, lip balm
What was the last song you sang when no one else was around?
Drunk in Love by Beyonce
As a child, what did you want to be when you grew up?
I wanted to be a teacher. Every so often I consider going back to college to train, maybe some day!
When and with whom was your first kiss?
Oh I don't want to embarrass her! But it was with a close friend!
Who has had the most influence on you?
I'd have to say my parents. I'm very like my mother.
What do you consider your greatest achievement?
It doesn't sound huge, but quitting smoking. I did it cold turkey, with no slip ups, so I'm pretty proud of that!
What things are most important to you now? Why?
Friends, it's so easy to drift apart, I think it's important to make time.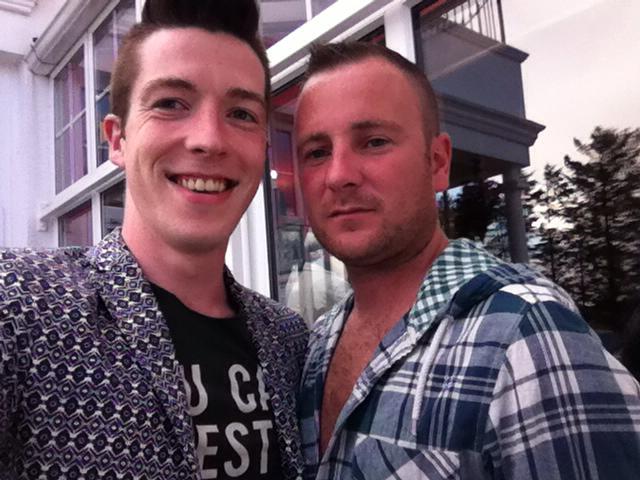 Who do you trust and depend on?
I'm very independent, it's not that I don't trust people, just prefer to do it myself.
Are you basically optimistic or pessimistic?
I can be a bit of a pessimist, but there's a silver lining to every situation.
Do you believe in the existence of soul mates and/or true love?
I'm going to get in trouble for saying this! But I don't think that there's just one person in the world for everyone. What are the odds? (There's the pessimist coming out in me!)
What do you believe makes a successful life?
Good health, and the support of your loved ones
What is your favourite kind of music?
I listen to anything really, bit of a pop princess though
What scares you?
Recently found out that I have a big fears of rats. I saw one and literally wanted to sit in the corner and cry. Didn't expect that at all.
Hugs or Kisses?
Hugs, I give great hugs!
Who is the most important person in your life, and why?
I don't think I could name just one, there's so many influential people in my life. I get such support and love from my friends and family.
How close are you to your family?
Close enough, closest to my sister. Even though we mightn't see each from one end of the week to the other, we'd be texting all the time
Do you care what others think of you?
Nope, not a bit. I have a tattoo saying "Seo mar atáim", which would translate to "This is how I am", so take me or leave me!
What is/are your favourite hobbies and pastimes?
Drinking tea, TV, reading, walking, I'm very boring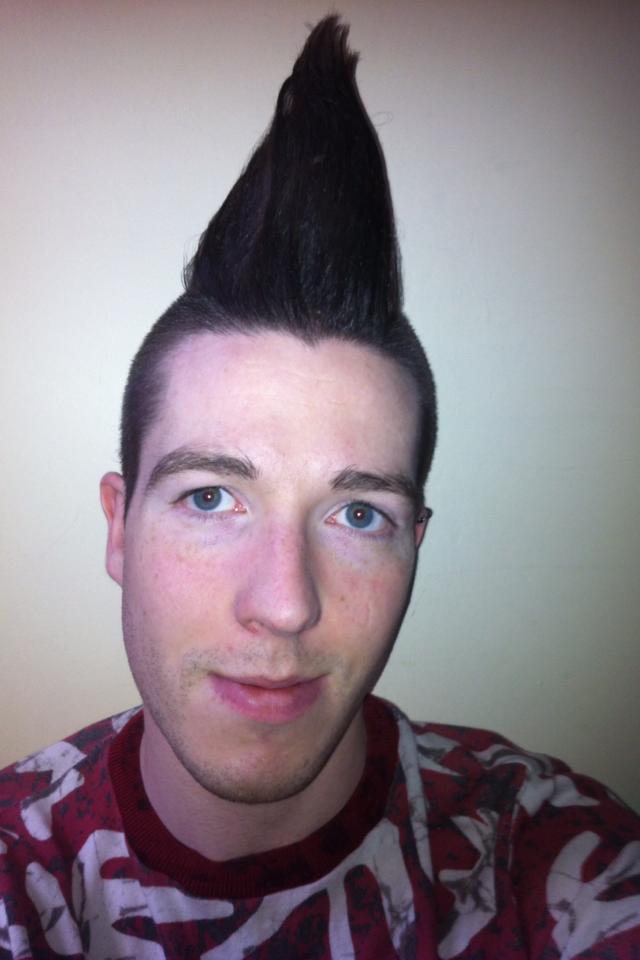 What is your most treasured possession?
My hair, haha! Although I'd be lost without my phone.
How do you spend a typical Saturday night?
I enjoy a night in at home as much as a night out. So either chilling in front of the tv with a bottle of wine, and a nice fire going, or out for a couple drinks with friends, catching up, sometimes some dancing involved!
What makes you laugh?
The most ridiculous things, my jokes are the most stupid ones going.
What, if anything, shocks or offends you?
Dealing with the public everyday amazes me how some people can e so rude. Manners cost absolutely nothing.
Are you spontaneous, or do you always need to have a plan?
Definitely a planner.
Do you like to dance?
With a couple of drinks in me, I love to dance. Can I dance? That's a completely different question!
Describe the routine of a normal day for you. How do you feel when this routine is disrupted?
Depending on my roster, I'm either travelling from Cork to Tipperary for work, or staying with my parents, so it can vary. But usually up early, in work for 8, finish up at 4ish, head to the gym for a while, back to Cork usually just before 7. Rustle up something for dinner (I love cooking), then collapse on the couch for a while!
If you could change one thing about yourself, what would it be?
I'm pretty happy with my lot, but if I had to change one thing, I'd be more decisive.
Are you generally organized or messy?
I think I have a bit of OCD. When I walk into my house in the evening, before my jacket is even off, I have to straighten everything up, everything has it's specific place, and I can't relax until they're right. But my bedroom can be an absolute state!
Name three things you consider yourself to be very good at, and three things you consider yourself to be very bad at.
Good: making people laugh, multitasking, and I make a great cup of tea
Bad: making decisions, saying "no" to people, getting out of bed in the morning!
What goal do you most want to accomplish in your lifetime?
No huge plans or dreams, just to take every day as it comes! To paraphrase the musical Rent: Live life as if there's no day but today
Where do you see yourself in 5 years?
Possibly married, provided the referendum passes next year, important everyone votes. Would like to have progressed at work, have a nice house, maybe a little dog! Simple stuff!
What three words best describe your personality?
Zany, patient, friendly
What three words would others probably use to describe you?
Witty, hair, smart
If you were to choose a new name for yourself, what would it be?
Timmy. It's what everyone at work (including myself) calls me anyway, since the very first day I started! I felt it was easier to embrace it!
What do you do for fun?
Spend time with friends, doesn't really matter what, although it usually involves pints!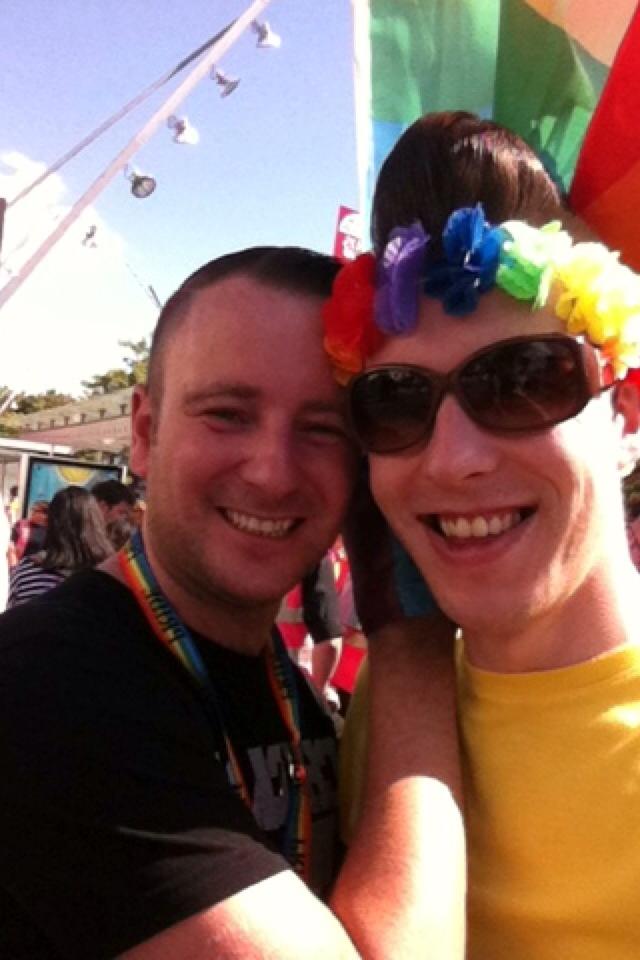 What do you do most often when you are bored?
I get very fidgety when I'm bored! Really annoys anyone I'm in company with.
What is something that you are really proud of and why?
Quitting smoking earlier this year is probably the thing I'm most proud of in life. Winning Mr Loafers was a big achievement too.
Why did you enter Mr Loafers 2014/15?
The LGBT community is always there in the background ready to offer support, so I wanted to give something back to the community, get more involved. On a more personal level, I'm a very shy person, so wanted to challenge myself by putting myself out there, and getting up on stage in front of people.
How does it feel to be Mr Loafers 2014/15?
Fantastic! Loafers is such a treasured establishment, so I feel really honoured to represent the bar.
Any ideas / plans to make you stand out in the upcoming Mr Gay Ireland final in Dublin?
I'm just going to be myself and enjoy the final!
Finally is there anything else you like to say?
I just hope that I do Loafers and Cork proud, while raising money. Kevin and Bryan are two great participants also, so hopefully the title can come to Cork!
Trackback from your site.