VIRIS – Scare Tour – Washington Street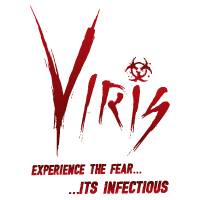 THE VIRIS IS HERE… .
Can you survive the Zombie horde? Enter our containment zone for decontamination. Armed marines will guide you, The Last Survivors, through a treacherous tour of terror. You just need to stay alive. Listen to the marine if he tells you DON'T MOVE, don't move, because if the zombies see you it's GAME OVER.
Visit the scare tour on Washington Street Experience the Fear, but be careful it's Infectious
Open nightly 6-10pm from 17 October to 2nd November!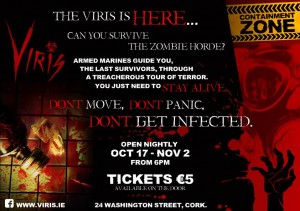 WWW.VIRIS.IE
Trackback from your site.