"People, gay or straight, deserve the same validation" – Ted O'Connell, Manager of Loafers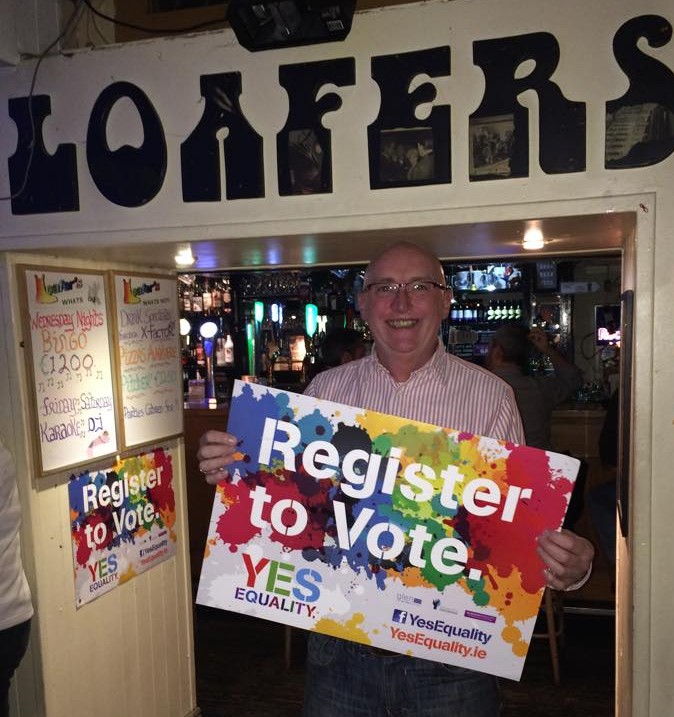 With just one day left to register for the upcoming marriage referendum in 2015, we asked Ted O'Connell from Loafers, for a few words on Marriage Equality:
"I was married once. We had lived together for a while beforehand. I wasn't really convinced at the time that marriage was all that important. After all, we were in love, weren't we? However..
I still remember the day we did get married. Everything changed. We were a unit. We were united. We were legitimized, accepted automatically by everyone, friends, family, and, yes, society, It really made an impression on me at the time. It solidified a relationship that went on to buy a house together, have 2 beautiful daughters, to make a difference.
The fact that I later came out as a gay man isn't even relevant. That was between my ex-wife and I.
The point is that marriage is important. Gay marriage is important. People, gay or straight, deserve the same validation, should they choose to seek it. And that is an important point. Some lgbti people don't want to choose it, which is absolutely their right.
What I am saying is that marriage equality matters. It says a lot about who we are as a society. Nobody loses if we are free to marry the person we love."
Tags: gay marriage, loafers, marriage equality
Trackback from your site.