Danny Payne – Mr Gay Cork
The 12th Annual Mr Gay Ireland Final will take place on 4th of March in Chambers Bar, Washington Street. This is the competition's first final outside Dublin to celebrate the hard work of reigning champion Cork's Konrad Im. To date Mr Gay Ireland has raised €153000 for HIV and gay causes and previous national winners have carried off the World and European titles. We've been giving first access to ask this years contestants a few questions before they arrive from all over Ireland to Cork City next weekend.
Where and when were you born?
Crookstown, Cork.
Where do you live now, and with whom?
Crookstown, Mommy and Daddy.
Describe the place and the person/people:
My mom and dad. They're great. Dad loves cleaning and washing clothes and mom loves cooking, see why I still live there?
What is your occupation?
As of November 2016, I am a self employed Dance Fitness Instructor full time in schools and gyms.
What do you have in your pockets?
Right now I have a wallet, change, gum and keys.
What was the last song you sang when no one else was around?
I can't help myself (Sugar Pie, Honey bunch) by the four tops this morning in the car.
As a child, what did you want to be when you grew up?
A teacher (I think).
When and with whom was your first kiss?
Are we really allowed tell? Haha – I was about 12 – in the back of our school with some girl.
Who has had the most influence on you?
Britney Spears, through words, actions and lyrics. It would take me hours to explain!
What do you consider your greatest achievement?
Finding a career I absolutely love – Learning to drive and passing my full test, and of course, Winning Mr Gay Cork.
What things are most important to you now? Why?
Health. Mental, sexual and Physical – Because health is wealth and its the only thing that can keep us living on.
Who do you trust and depend on?
My Mom!
Are you basically optimistic or pessimistic?
Optimistic.
Do you believe in the existence of soul mates and/or true love?
Yes, but with very thin odds.
What do you believe makes a successful life?
Being healthy as best as we can but also letting loose without care. Keeping friends close and family closer. Love the work you do, even if you have to climb to get there, and always go through life with a contingency plan!
What is your favorite kind of music?
Depends on the day, today – Its Latin Pop.
What scares you?
Clowns, and not in the "Creeped out" way… I feel light headed and my heart pounds furiously when I see them… It's Coulrophobia, and it is a real thing…I promise!
Hugs or Kisses?
Both
Who is the most important person in your life, and why?
My Mom, because as I said above, I trust and depend of her. I do not know what I would do without her.
How close are you to your family?
Very close.
Do you care what others think of you?
Yes, very much so.
What is/are your favourite hobbies and pastimes?
I love dancing, choreographing, Netflix with the odd chill. Travelling, I love seeing movies on my own and I also travel a lot alone, I love eating out and having nights out. Anything musical will keep a smile on my face.
What is your most treasured possession?
I know this isn't very exciting, but my phone.
How do you spend a typical Saturday night?
Either watching a movie with a Pizza, doing paper work, or hitting the clubs for some laughs.
What makes you laugh?
Sarcasm, Exaggerations, Overly bubbly people and jokers, making other people laugh also makes me laugh.
What, if anything, shocks or offends you?
I'm not easily offended actually. Sometimes I get shocked at how PC the world has got. Trump and Brexit?
Are you spontaneous, or do you always need to have a plan?
I am very spontaneous, too much actually. I don't know what I am doing until I am doing it, even if that means a trip abroad. I do have a plan for the important stuff though.
Do you like to dance?
I love to dance.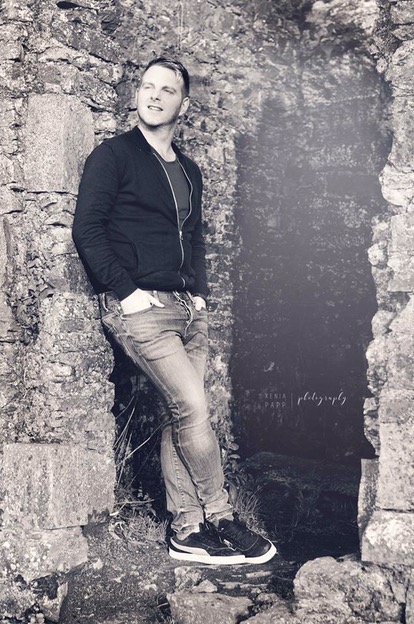 Describe the routine of a normal day for you.
I wake up around 07.45 am – I have a shower, I make coffee and make breakfast (to go). I usually then have either classes in schools or gyms which could take me to 15.00. I then come home, Nap for 45 minutes – have a shower, and go to my evening classes. I come home around 9pm, and have my dinner. Watch some series online, do my paper work and chat with friends on social media. I then go to bed around 11.45, and should be out for 00.15, depending on how hooked I am on what ever it is I'm watching.
How do you feel when this routine is disrupted?
Annoyed when I don't get my 45 minutes Siesta, and sore! (My job is physical)…I also get annoyed when someone touches my dinner – ask if you must, but please don't touch my food without asking!
If you could change one thing about yourself, what would it be?
My bottom teeth or "lighting" hair at the back…we all know what's coming!!
Are you generally organized or messy?
Organised for things that matter, such as work – Messy (or spontaneous) with mostly everything else (Money)!!
Name three things you consider yourself to be very good at, and three things you consider yourself to be very bad at.
Good – Making people smile, Making people feel successful and bargain hunting.
Bad – Saving, Replying to text messages (Like, who uses SMS anyway?) and writing answers to these things!
What goal do you most want to accomplish in your lifetime?
I would love to have a helping hand in fixing our mental health services in terms of awareness and operation – I would love to see more counseling and support services online, so people can skype or use a chat service when in vital need – rather than wait for a 9-5 walk in service. I would love to say in 10 years, Ireland has the best mental health services in Europe.
Where do you see yourself in 5 years?
My final year in UCC studying Criminology, but doing what I am doing now on the side.
What three words best describe your personality?
Fun, Bubbly and flirty.
What three words would others probably use to describe you?
I had to ask a few – Fun, Genuine and caring/amiable.
If you were to choose a new name for yourself, what would it be?
Ardon Costello
What do you do for fun?
I like going to see movies, trying different coffee's, visiting different cities, dating and flicking through Facebook.
What do you do most often when you are bored?
Log onto Facebook by default. Choreograph. Look up positive quotes and inspirational poems.
What is something that you are really proud of and why?
I am Really proud of the career path I chose, which is being a Full time Zumba Fitness Instructor. This was a pastime that turned into a career. Never in my 5 years teaching did I think I would help so many people. Everyday, I get mails, messages and people chatting to me in person thanking me for inspiring them, helping them build confidence in themselves, help them loose weight, making them smile and keep them motivated. I see kids who originally came to me shy, and worried, now with more confidence and self esteem. I could never have imagined I could do that by doing something I simply love – and these people make me love my job more and more everyday!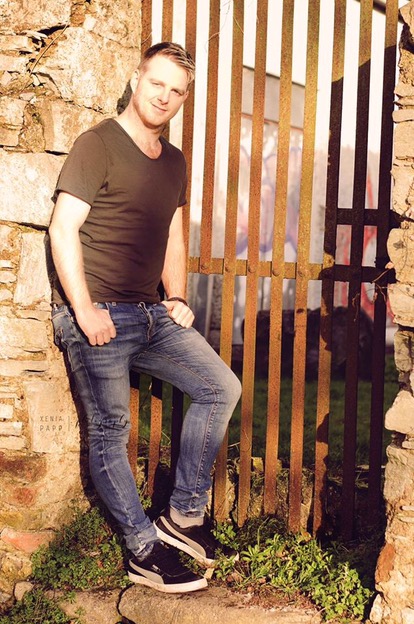 Why did you enter Mr Gay Ireland 2017?
I entered Mr Gay Cork because a friend asked me to. Laughingly, I said No, but on consideration, I realised that instead of suggesting changes, why not have a go at making them – which I am loving at the moment.
How does it feel to be Mr Gay Cork 2017?
It feels amazing, actually. I am seriously proud. Only half way through my term and we already raised over 7 thousand for Pieta House, Cork. I got a Defibrillator installed in my local village and I have sold out a Zumba Masterclass with funds going directly to the New Fill HIV Project, and most importantly, it doesn't feel like work or effort. I am honoured to be able to do these things and commit to my promises that I made on the night of Mr Gay Cork.
If you won Mr Gay Ireland 2017 how would you feel and what would you use the platform for?
I can't describe it. I thought Id feel great by winning Mr Gay Cork, but the feeling of excitement and sheer happiness way exceeded my expectations, its a privilege, and no longer one for solely good looking hunks! To be able to do this on a national level would be mind blowing. As I said on the night of MGC – I have 3 goals! More funding for Mental health services, which one half is complete. More awareness and workshops in secondary schools (Research and Goals already achieved and in place) and more awareness surrounding HIV and also people living with HIV. We are living in a society where people living with HIV feel they need to hide or be untruthful about their status, many people blame them – but I think we could do our fair share with removing the stigma attached to people living with HIV. I am currently working on these issues in Cork, and to be able to do this on a national platform would be an incredible honour.
Any ideas / plans to make you stand out in the upcoming Mr Gay Ireland final in Cork?
I asked Simply suits to sponsor me a suit, so… hopefully they say yes and they can be the ones to help me stand out.
Finally is there anything else you like to say?
I would just like to say a massive, massive thank you to everyone who has supported me for Mr Gay Cork, and those same people and more continue to support me during MGI. For everyone who has donated to Mr Gay Cork chosen charities throughout the year, (€7,000 to Pieta House). The committee who helped me organise my first Strictly come dancing fundraiser and will continue to support me on my second project in July. You guys are amazing and I can't thank ye enough! Also, as I have a platform, I want to say a huge thanks to Danny's Divas too (Ye know who ye are).
For more information about how to support and to continue following their progress head over to….
Trackback from your site.