Darragh J. Mullooly – Mr Gay Galway
The 12th Annual Mr Gay Ireland Final will take place on 4th of March in Chambers Bar, Washington Street. This is the competition's first final outside Dublin to celebrate the hard work of reigning champion Cork's Konrad Im. To date Mr Gay Ireland has raised €153000 for HIV and gay causes and previous national winners have carried off the World and European titles. We've been giving first access to ask this years contestants a few questions before they arrive from all over Ireland to Cork City next weekend.
Where and when were you born?
I was born three days after Christmas in the year 1987. And where, you may ask? In Sligo General Hospital at 10 bells in the morning! A great day out for all involved.
Where do you live now, and with whom? Describe the place and the person/people.
I live in a three-storey townhouse on the outskirts of Galway City, just a hop, a skip and a jump from the lovely Merlin Woods. I'm shacked up with four perpetually-entertaining friends who never fail to make me LOL: The delicious Dee Dee; the energetic Emer; the luxurious Laoighseach, and the punny Pronsias. In our bi-lingual abode you'll find world maps, venetian masks, lanterns, enough candles to set Galway City alight, the magic attic where you might find just about anything, and a set of stairs that would kill any man! I love our funky little place.
What is your occupation?
I don't have just one – I'm multi-passionate. I'm the co-founder and editor-in-chief of Nitelife Magazine, and work as a digital influencer with the Irish Blogger Agency. I also teach meditation and mindfulness under the guise of MindfulMan and do guest blogs and wellness bits for websites and magazines. I also do some freelance writing and a little creative consultancy and PR for brands who may need me.
What do you have in your pockets?
I've got one hand in my pocket and the other one is flicking a cigarette.
What was the last song you sang when no one else was around?
Otis Reading 'A Change is Gonna Come'
As a child, what did you want to be when you grew up?
Tall! But, alas, that didn't happen! I didn't know exactly, but I knew I wanted to tell stories, and hear other people's stories. So, I guess journalism was an obvious choice. When I was really little I wanted to be a shop owner so I could – and this is a direct quote from my 3 year old self – "EAT ALL THE THINGS!" I clearly didn't have any clue about profit and loss accounts. Darragh, where are all the Haribo gone?
When and with whom was your first kiss?
Oh! A girl whose name I won't mention for legal reasons, who, later in life, wanted to "pray the gay away!" You know who you are!
Who has had the most influence on you?
This might sound like a totally weird, indistinct answer, but I'm influenced by past and future versions of myself. I'm influenced by my past indiscretions and my future intentions.
What do you consider your greatest achievement?
All of the cool media work I've done: finishing my first book was inredible; then the last two years I was nominated for two national media awards for my work with Nitelife Magazine. As they say at the Grammy's: "it was an honour just to be nominated." But really, I had only left college and out of nowhere I was being nominated alongside the most amazing people in the media industry – people who I would have looked up to. Awards are always an indication that you're doing something right; I also got to do some work with RTE News a few years back on a murder trial. CRAZY!
What things are most important to you now? Why?
Food, music, wine, sleep, maybe not in that exact order!
Who do you trust and depend on?
I've learned not to depend on people too much, except for my Mother, she's always got my back. But really, being independent and learning to be self-reliant is so important. And who do I trust? I actually trust far too many people. You know those things you only say to your best friends, I tell everyone. I have no filter. I tell people everything.
Are you basically optimistic or pessimistic?
My friends would say I'm the most positive person they know. I would say I'm somewhere in the middle.
Do you believe in the existence of soul mates and/or true love?
You know the saying "love loves to love love!" Love is amazing and the world is full of it. I think people enter and exit your life when the time is right. I'm not too fond of the word 'soulmate', but I think certain souls are meant to bump into each other, even if it is only for a short time.
What do you believe makes a successful life?
Can you define "success" for me, please?
What is your favorite kind of music?
If I'm chilling out at home, I love something ambient with a good beat like 'Bonobo' or 'Banks'. Alt J are amazing, too. I love a bit of Soul and Motown on a Saturday morning. And if I'm out dancing I won't say no to a bit of Gaga!
What scares you?
Lengthy questionnaires and rats. I fuc**** hate rats. (Am I allowed to swear?)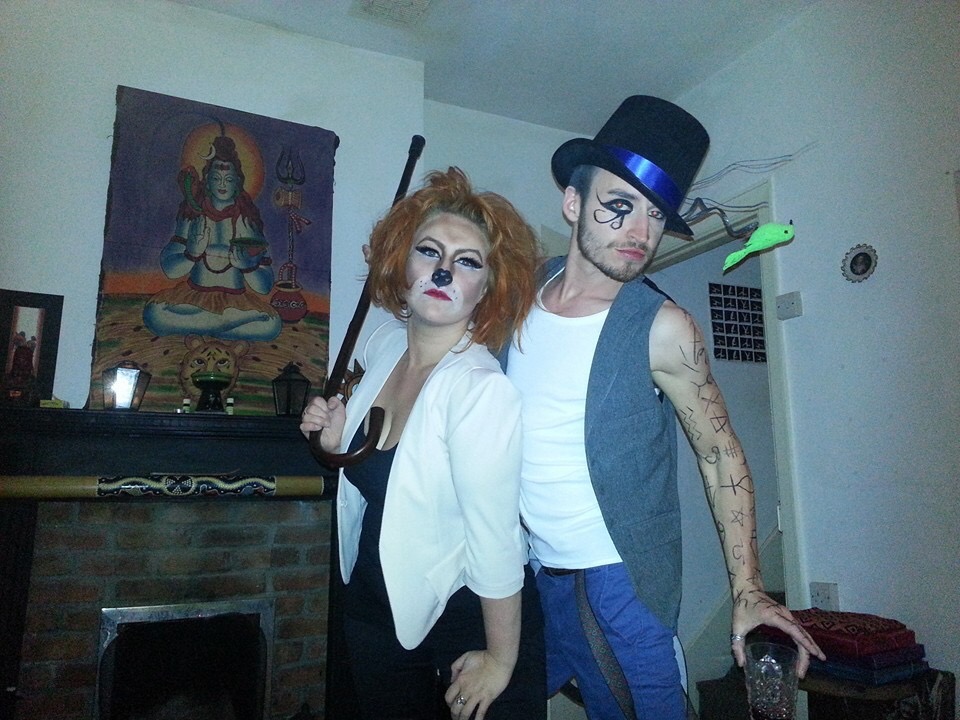 Hugs or Kisses?
Hugs from friends; kisses from lovers.
Who is the most important person in your life, and why?
Number One should always the most important person in everyone's life. Some may say that's selfish or whatever but self-care and self-love is vital. If you're not cared for by yourself how can you expect to give energy to anyone else? But other than that, my Mom. She'll whip me if I don't mention her 67 times [Symbol]
How close are you to your family?
They're an amazing bunch! But like every family we sometimes wonder, "were we even put on this earth by the same God!" But we get along just fine. I have two really supportive older Brothers, who are married to total babes, and they have great kids who are going to be deadly adults. And I'll be their cool Uncle.
Do you care what others think of you?
I've always been more concerned with how I see myself. You'll find, most people are.
What is/are your favorite hobbies and pastimes?
I'm currently LOVING Poi and fire Dancing. I love a good old daily dose of Yoga in the evening. I love singing and play a little bit of guitar. Nature time is always a good go-to, outdoorsy pursuits, or just sitting people watching outside some obscure Galway coffee shop. Of course, I love a Netflix and Chill!
What is your most treasured possession?
Can I pick two? I have this book of photography, which I bought in the south of India a few years back. It's beautiful. Or a leather journal that I bought at a flea market in Edinburgh.
How do you spend a typical Saturday night?
Well last Saturday night was spent strolling around Berlin, and I truly wish all Saturday nights were spent that way; but we normally have drinks and giggles in the house. Or if I'm in hibernation mode I'll order something full of carbs and regret and watch movies, tucked under something warm.
What makes you laugh?
Plain old wit.
What, if anything, shocks or offends you?
Judgmental, racist people. Small minded people who can't see outside themselves, or just plain old ignorance. But I try to remember that not everyone was brought up the way I was, and not everyone will 'get' me.
Are you spontaneous, or do you always need to have a plan?
I'm obviously spontaneous because I said yes to this competition with very little notice!
Do you like to dance?
I just danced around my room for about an hour and a half. Does that answer your question?
Describe the routine of a normal day for you. How do you feel when this routine is disrupted?
I don't really have a normal routine every day. For instance, if it's a Monday, I'll be up at about 6am prepping for meditation class. But if it's a Tuesday, I might be up at 9am to write an article for a website. Then I could be at an event on a Friday evening. I love switching things up rather than the monotony of a 9-5. When you work in the media you get used to things shifting and changing. It makes you really adaptable, which is a quality I always try to nurture in myself.
If you could change one thing about yourself, what would it be?
My need to please people and my love of cheese.
Are you generally organized or messy?
I'm pretty much a German when it comes to order.
Name three things you consider yourself to be very good at, and three things you consider yourself to be very bad at.
Good – Interacting with people; being creative; cleaning
Bad – Interacting with difficult people; being a perfectionist in my creativity; cleaning when I'm hungover!
What goal do you most want to accomplish in your lifetime?
When I'm on my death bed, I'd love to look back and say: "I did it all; I saw it all; Can I do it all again?"
Where do you see yourself in 5 years?
Location isn't important, but I want to be doing some great media work, working on my MindfulMan brand, and be surrounded by hilarious people. But if that just so happens to be in Italy, then that's fine by me.
What three words best describe your personality?
Empathic; hopeful; confident
What three words would others probably use to describe you?
Funny; positive; indecisive
If you were to choose a new name for yourself, what would it be?
Jermaine Bicklesnickle Merryweather….the third.
What do you do for fun?
See Hobbies/Interests question! 😉
What do you do most often when you are bored?
Boredom is for lazy people with no imagination.
What is something that you are really proud of and why?
Building two relatively successful brands before I was 30, and using those brands to spread a little bit of positivity in a world jampacked with bullshit and hate.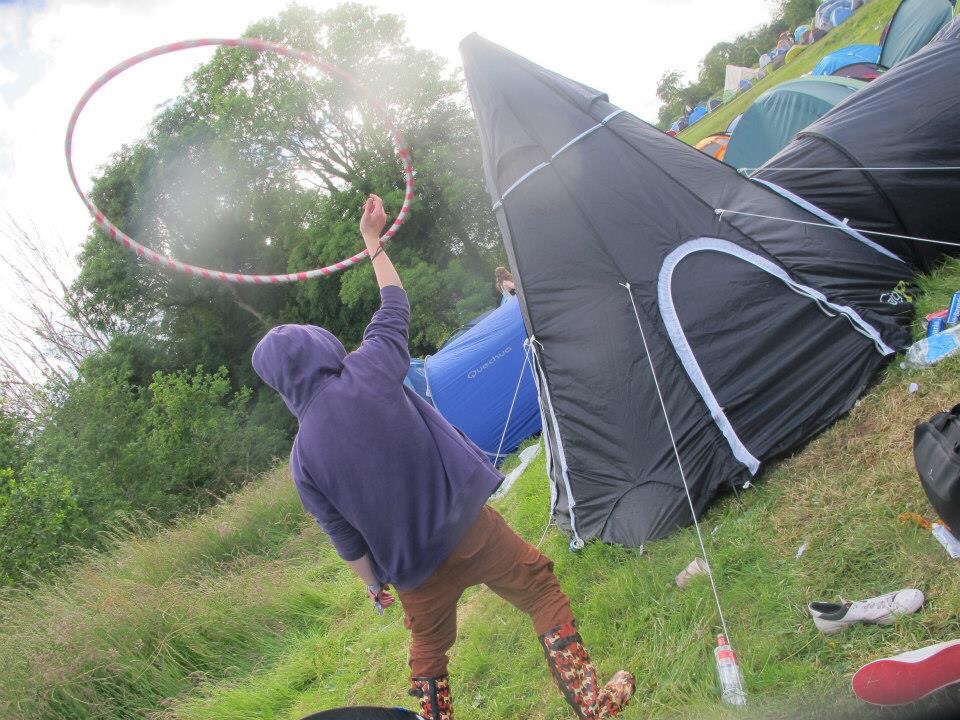 Why did you enter Mr Gay Ireland 2017?
For the hot guys, of course! Ah no, I'd love to claim the title and use it for….all kinds of wonderful things…including hot guys!
How does it feel to be Mr Gay Galway 2017?
To represent my absolute favourite place in the world is just amazing. I'm coming after loads of amazing guys who won before and I really hope I do the title justice.
If you won Mr Gay Ireland 2017 how would you feel and what would you use the platform for?
I'd jump straight into it head first and start working on projects and ideas for the term. I'd love to mix my wellness work in with my MGI work, and get the gay community really interested in self-care and empowerment. For a long time the LGBT community has been very focused on external acceptance from society at large, but I don't know how much focus we've had on self-acceptance. I'd love to turn the camera more inward and focus on self-love and self-acceptance. And of course, raise more funds for some really worthy causes and have some fun with it.
Any ideas / plans to make you stand out in the upcoming Mr Gay Ireland final in Cork?
I'm just going to be myself. It's gotten me this far.
Finally is there anything else you like to say?
That's all, folks!
For more information about how to support Darragh J. Mullooly and to continue following his progress head over to….
Trackback from your site.