Guilherme Souza – Mr The Wright Venue
The 12th Annual Mr Gay Ireland Final will take place on 4th of March in Chambers Bar, Washington Street. This is the competition's first final outside Dublin to celebrate the hard work of reigning champion Cork's Konrad Im. To date Mr Gay Ireland has raised €153000 for HIV and gay causes and previous national winners have carried off the World and European titles. We've been giving first access to ask this years contestants a few questions before they arrive from all over Ireland to Cork City next weekend.
Where and when were you born?
I was born in São Paulo/Brazil in 18/06/1993
Where do you live now, and with whom?
I live in Dublin, Beaumont with my landlady and friends.
Describe the place and the person/people.
It's a great atmosphere. I feel like home there, my landlady is an artist so we always have great projects happening and everyone gets involved and spend time together. We are alway up for a laugh. I love my flatmates, we have the same vibe, do stuff together outdoors and have long chats about life.
What is your occupation?
I'm doing my second year in college of business studies. I'm currently working as a host in The Wright Venue, I also work in retail with sales and merchandising and I do some modelling work when I have a chance.
What do you have in your pockets?
Right now my wallet and my earphones / always anxious to see how tangled they will be
What was the last song you sang when no one else was around?
Scars to your beautiful – Alessia Cara
As a child, what did you want to be when you grew up?
I always wanted to be a veterinarian. I just love animals, I've had rabbits, mouse, cat. I have 4 dogs back home. I can't control myself when I see an animal, my heart melts.
When and with whom was your first kiss?
I was 10 and it was with a girl from school, it was good but definitely not my thing. So, officially my first kiss was with 16 years old. The guy was an asshole but hot enough. Haha.
Who has had the most influence on you?
My sister.
What do you consider your greatest achievement?
Moving to another country where I wasn't able to speak the language, I had a small amount of money and I didn't know anyone. 3 years later I'm in college, I have jobs that I like and I'm surrounded by good people. I missing my family and my dogs, But I'm living my life and following what I believe it's the best for me.
What things are most important to you now? Why?
To finish college so it will provide me with the support that I need to achieve my goals so I can keep growing in my career, to always have motivation and never give up, to stay fit and healthy and most importantly to be happy.
Who do you trust and depend on?
I trust in my mother, without her support I would not be where I am today.
Are you basically optimistic or pessimistic?
I've always been and optimistic. Sometimes even if things doesn't look good I'd prefer try to see the good side of the situation. I think that we have the NO already, it's up to us to make it become a YES, if it doesn't happen at least you've tried.
Do you believe in the existence of soul mates and/or true love?
Well, How can I believe in true love after so many famous break ups last year? Haha. I actually don't have an opinion about it. I've never met anyone that made me feel like that, so… I guess I need more experience.
What do you believe makes a successful life?
A successful like it's made of love, friendship, hard work and hope. Love for what you do and with yourself, friendship to support you during all the moments, hard work to go after what you believe and hope to keep optimistic that everything it's gonna be alright.
What is your favorite kind of music?
I'm a gay guy from the 90's, I was fed with pop music and I really like it. It makes a nice and energetic atmosphere, I love to see people dancing and having fun. I also like R&B and Hip-Hop.
What scares you?
Bills
Hugs or Kisses?
Hugs! Definitely.
Who is the most important person in your life, and why?
My sister. She's always been my inspiration, she has all que qualities that I admire in a person, she's generous, respectful, brave to follow her dreams and always have a smile on her face.
How close are you to your family?
I have an amazing relationship with my family, I'm really luck for that. As every family we have had our complicated moments, but they have always support me and I know that they will always be there for me.
Do you care what others think of you?
I used to care more when I was younger, but once you're good with yourself and can sleep knowing that you're sharing the good and being a good person. Who cares about what other people think?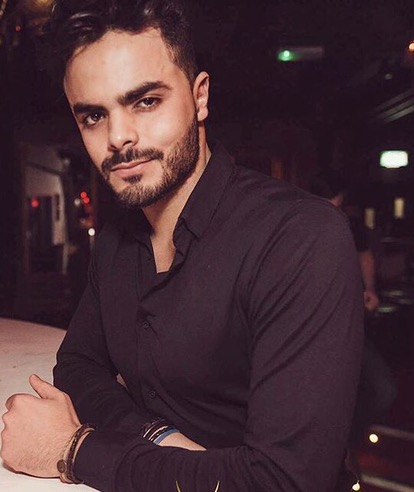 What is/are your favorite hobbies and pastimes?
I'm a tv show addicted. I can spend hours (or days) watching episodes, seasons and everything, with this great weather that we have in Ireland(I wish), it just increased since I got in here. My excuse is that I'm practicing my English. And it actually helped me a lot to improve it. I also like the outdoors and exercise my body and mind. Have lunch/dinner with friends and have a laugh and share positive energy.
What is your most treasured possession?
I have a pillow in a owl shape that my mom made herself and gave to me. It feels like she's there looking after me.
How do you spend a typical Saturday night?
Working in Wright Venue, always! I love that place, I feel good and it doesn't feel like work, I'm actually having fun with customers and make them have a great night. I get paid to have fun, it couldn't be better.
What makes you laugh?
Pay day
What, if anything, shocks or offends you?
If I see any kind of disrespectful attitude from anyone, It doesn't matter who the person is, I will stand and say what I think.
Are you spontaneous, or do you always need to have a plan?
I'm always spontaneous, plans sounds too formal and not fun at all. I believe in my instincts.
Do you like to dance?
I love to dance! I have that brazilian thing… haha. My sister it's a professional dancer, so she definitely influenced me also in that.
Describe the routine of a normal day for you. How do you feel when this routine is disrupted?
My routine it's basically college, work, gym, college again, and work work work. I adapt easily so I don't bother about changes.
If you could change one thing about yourself, what would it be?
I'm so comfortable with myself, I don't think that I would change anything.
Are you generally organized or messy?
It depends, I'm very organised at work and in places where I need to be. But my room and my desktop… its that kind of mess that I know where everything is though.
Name three things you consider yourself to be very good at, and three things you consider yourself to be very bad at.
Good – listen to people, make people laugh, cooking.
Bad – wake up early, time keeping, keep on a diet.
What goal do you most want to accomplish in your lifetime?
Make the difference, even if a little one, but knowing that I did something that changed someone's life for better.
Where do you see yourself in 5 years?
With my masters degree done, be successful in my career and in life and share the good with my community.
What three words best describe your personality?
Talkative, funny and honest.
What three words would others probably use to describe you?
Generous, determined and genuine.
If you were to choose a new name for yourself, what would it be?
Guill. I love my nickname in Ireland.
What do you do for fun?
I love to travel, go to different places, meet a completely different culture and feel the atmosphere, get lost, meet new people, try different tastes and collect great stories.
What do you do most often when you are bored?
What tv shows, eat junk food, sleep. Repeat.
What is something that you are really proud of and why?
To be able to speak English after such a short time. It's a completely life changing. All the people from different countries that I've met, all the movies that I've watched, all the music that I didn't have any ideia about the lyrics and now its like: everything makes sense.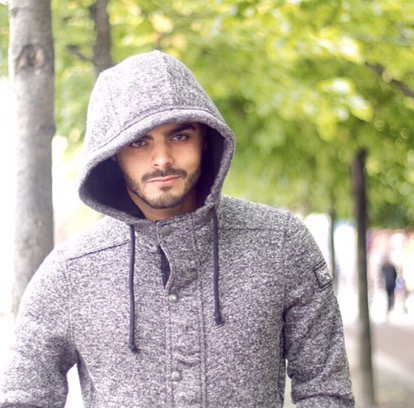 Why did you enter Mr Gay Ireland 2017?
I hope I could be a role model in the gay community, to speak up my thoughts, to make changes, fight for and support who doesn't have anyone else to do it. I believe that I could make something good with this title so, why not? Anyway it's going to be an experience for life.
How does it feel to be Mr Gay Wright Venue 2017?
It feels great. To be chosen to be part of the competition representing the place where recognises my efforts and the person who I am. They believe in my potential, this is priceless.
If you won Mr Gay Ireland 2017 how would you feel and what would you use the platform for?
If I won (fingers crossed) I would be delighted to be chosen to represent the country that I've been so happy and that I love so much (even with the terrible weather). I would open a bubbly and share with the other competitors to celebrate the great and rich experience that we had have. I would put my best to fight for what I believe, I would be a reference for those who are struggling or in trouble with themselves. I would be a voice to the gay community and used the exposure to do more fundraising and be able to help more people to have a better life. I would give 110% to make Ireland proud and do great in the following steps.
Any ideas / plans to make you stand out in the upcoming Mr Gay Ireland final in Cork?
I prefer not make any plans, I will just embrace wherever happens there and have as much fun as possible.
Finally is there anything else you like to say?
Well, firstly I would like to thank you for reading all of the interview till here, hope you got to know a little bit about me. I hope that whoever wins the competition has a chance to promote awareness about our causes and use the crown in the best way possible. Fingers crossed and I will see you all in Cork. Take care!
For more information about how to support (Guilherme Souza) and to continue following their progress head over to….
@guilhermeras on Instagram
Trackback from your site.