Stephen Lehane – Mr Gay PRHOMO
The 12th Annual Mr Gay Ireland Final will take place on 4th of March in Chambers Bar, Washington Street. This is the competition's first final outside Dublin to celebrate the hard work of reigning champion Cork's Konrad Im. To date Mr Gay Ireland has raised €153000 for HIV and gay causes and previous national winners have carried off the World and European titles. We've been giving first access to ask this years contestants a few questions before they arrive from all over Ireland to Cork City next weekend.
Where and when were you born?
Dublin born and raised!
What is your occupation?
I work in HR at Google's European Headquarters.
What do you have in your pockets?
The 3 things I never leave my house without: my bank card, my Leap travel card and my Garda Age Card: prepared for any eventuality!
What was the last song you sang when no one else was around?
"Touch Me" from SMASH, what a great tv show…
As a child, what did you want to be when you grew up?
The Pink Power Ranger
When and with whom was your first kiss?
My first girl kiss was at a teenage disco and I was terrified. My first boy kiss was in Outhouse and was actually quite sweet!
Who has had the most influence on you?
There's a lot of gay artists that have really influenced me, people like Jake Shears, Cazwell, David LaChappelle, Jonny McGovern.
What things are most important to you now?
I'm very lucky to be in a position in my life where I'm happy, confident and proud of who I am. So what's important to me now is to be able to empower and support the people around me and in my community.
Who do you trust and depend on?
As Blanche DuBois said "I have always depended on the kindness of strangers."
Are you basically optimistic or pessimistic?
Definitely optimistic. I'd say I'm terminally positive!
Do you believe in the existence of soul mates and/or true love?
I believe in love, but to have one person in the world who's your "soul mate"…? With 7.4 billion people in the world, I'm not sure I like the odds of finding that one person!
What do you believe makes a successful life?
I truly believe that a positive attitude, a smile and an ability to roll with the punches will get you pretty far in life.
What is your favorite kind of music?
I'm a pretty typical gay in that I love musicals! You also can't beat some pop when you're at the club.
What scares you?
Losing my teeth! 100%. I legitimately can't think about it without shuddering. *shudders*
Hugs or Kisses?
Depends on who is doing the hugging or kissing…
Who is the most important person in your life, and why?
Cheesy answer, but my parents are pretty important to me.
How close are you to your family?
Pretty close! My family are great, if not totally mental in their own way.
Do you care what others think of you?
When I think about other people's opinions, I think of these words from Marianne Williamson:
"Your playing small does not serve the world.
There's nothing enlightened about shrinking so that other people won't feel insecure around you.
And as we let our own light shine, we unconsciously give other people permission to do the same.
As we are liberated from our own fear, Our presence automatically liberates others."
Don't waste your life editing and censoring yourself. Be the best you and LIVE your life.
What is/are your favorite hobbies and pastimes?
I've recently gotten really involved in aerial acrobatics, which I love. The circus is one of my favourite things in the world and I've always been fascinated by the trapeze. It's cool to finally be doing it myself rather than just admiring it from afar.
What is your most treasured possession?
Hard to choose but ever since Miss. Congeniality, I've always wanted to win a sash, so I'm pretty proud of my Mr. Gay Phromo sash!
How do you spend a typical Saturday night?
Out with my friends, usually in gay clubs. I love the gay clubbing scene because no matter where you go, what country you're in; people are there to have fun and be themselves. I love that in gay clubs you get all sorts of people. It's one of the few places you see people mixing and having fun regardless of gender, sexuality, age, race, body type. Everyone is welcome and everyone is important.
What makes you laugh?
Most things! I'm pretty easy to maker laugh, but if I'm ever desperately in need of a laugh, my go to is the Youtube video of the drag queen, Coco Peru, playing Grand Theft Auto. I can't recommend it enough!
What, if anything, shocks or offends you?
The only times I'm offended is when people are stubborn in their ignorance. If you don't know something, or don't understand another person's point of view, I believe it's important to be willing to ask questions and learn.
Are you spontaneous, or do you always need to have a plan?
Depends how many margaritas I've had…
Do you like to dance?
I love dancing! I got to see the world touring as part of a contemporary dance show, so I owe a lot to dance!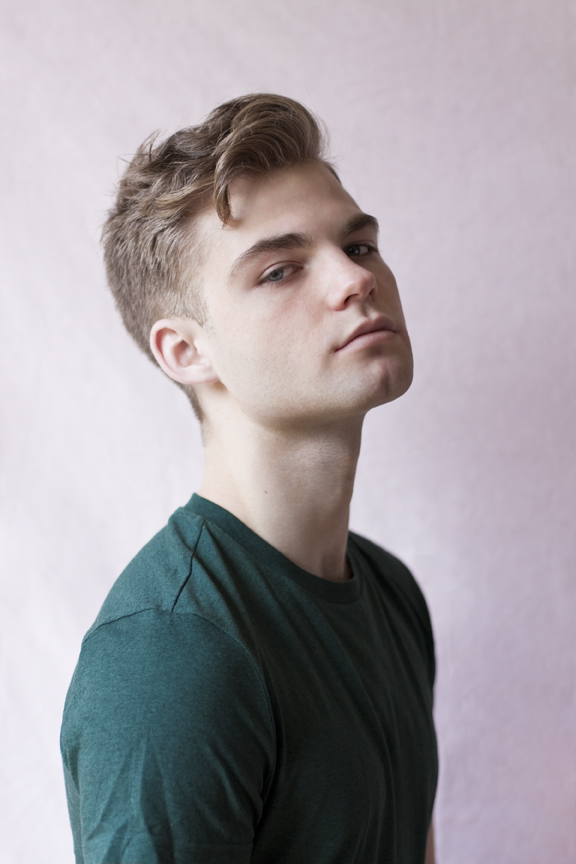 Describe the routine of a normal day for you. How do you feel when this routine is disrupted?
Get up. Work. Swim. Sleep. Repeat. But with a lot of craic along the way!
If you could change one thing about yourself, what would it be?
I'm 5ft8 so if I had a magic wand, I'd make myself 6ft4. But then again, good things come in small parcels!
Are you generally organized or messy?
Organized. Checklists all the way!
Name three things you consider yourself to be very good at, and three things you consider yourself to be very bad at.
Good – Sewing clothes, sign language and having big ideas!
Bad – Catching, throwing and kicking
What goal do you most want to accomplish in your lifetime?
To empower people who feel powerless.
Where do you see yourself in 5 years?
Ideally, chilling in a hot air-balloon with a glass of prosecco 👌
What three words best describe your personality?
Undercover Power Ranger.
What three words would others probably use to describe you?
Non-Stop smiling.
If you were to choose a new name for yourself, what would it be?
Mann Doyle, in honour of Anne Doyle, gay icon and national treasure.
What do you do for fun?
I love travelling and having adventures. Some of the best trips I've had have been here in Ireland with groups of friends. There's a lot of great places to see, I particularly love Belfast for nights out and west Cork for the scenery. And of course, the beaches in the Sunny South East!
What do you do most often when you are bored?
I listen to podcasts, it's a great way to keep your brain occupied when you're doing something mind-numbingly dull, like sitting on a bus.
What is something that you are really proud of and why?
Myself and a few of my friends came out pretty young when we were in secondary school. It was an all-boy Catholic school but because we were out, visible and vocal, we were able to make the school a more comfortable place for gay and bi students to be. My the time we were leaving in 6th year, there were a lot of people out and proud in the years below us. I'm pretty proud of being able to make that impact.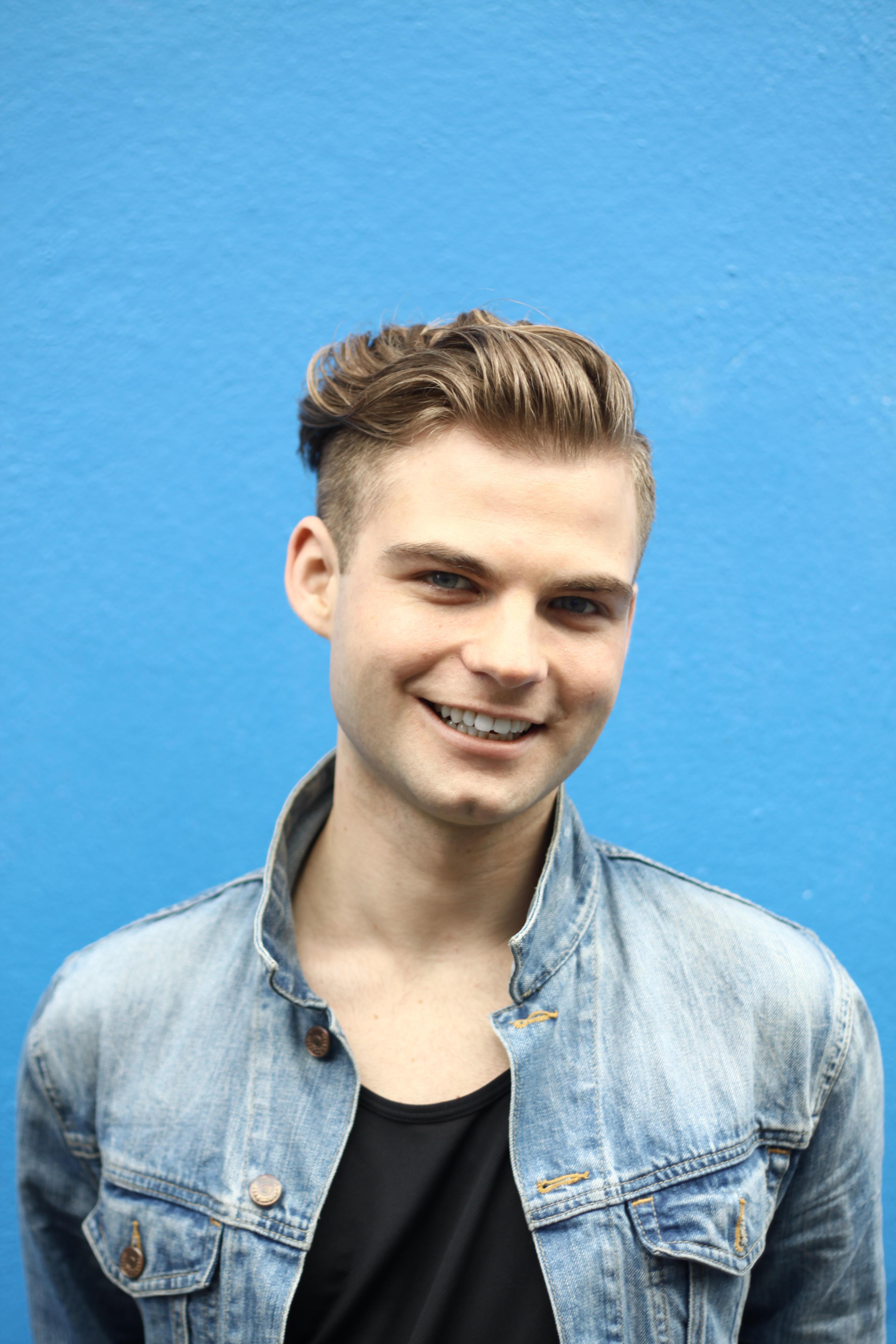 Why did you enter Mr Gay Ireland 2017?
I've gained a lot from being part of the LGBT community, and I want to be able to give back.
How does it feel to be Mr Gay Prhomo 2017?
Phromo is a student night, so it attracts a pretty young crowd. I'm the first ever Mr. Gay Prhomo so I've been telling everyone that I'm officially King of the Twinks!
If you won Mr Gay Ireland 2017 how would you feel and what would you use the platform for?
If I won, I'd focus on educating the community about HIV and STIs, as well as promoting and normalizing STI testing. I also would love to work to mobilize the Irish LGBT community to support LGBT people living in countries where homosexuality is still criminalized and people's lives are at risk.
Any ideas / plans to make you stand out in the upcoming Mr Gay Ireland final in Cork?
Of course! I have my outfits all planned, but I'm not giving away any secrets. You'll just have to come on the night and find out!
Finally is there anything else you like to say?
"Hope will never be silent"
Trackback from your site.