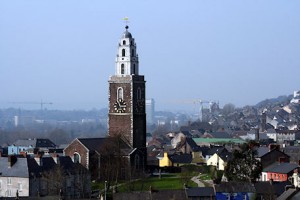 The Pride Remembrance Service will be held on Thursday the 2nd of June, in St. Anne's Shandon @ 7:00PM.
The brochure had an incorrect time and also a double service for the 1st of June.
Rev'd Brian O'Rourke will conduct a Service of Remembrance for the LGBT community. There will be an opportunity to commemorate your loved ones who have passed on or who are ill.
Mná Mná and Corks new choir LGBT Choral Confusion will feature
Please come and support what is always a very beautiful and touching service.