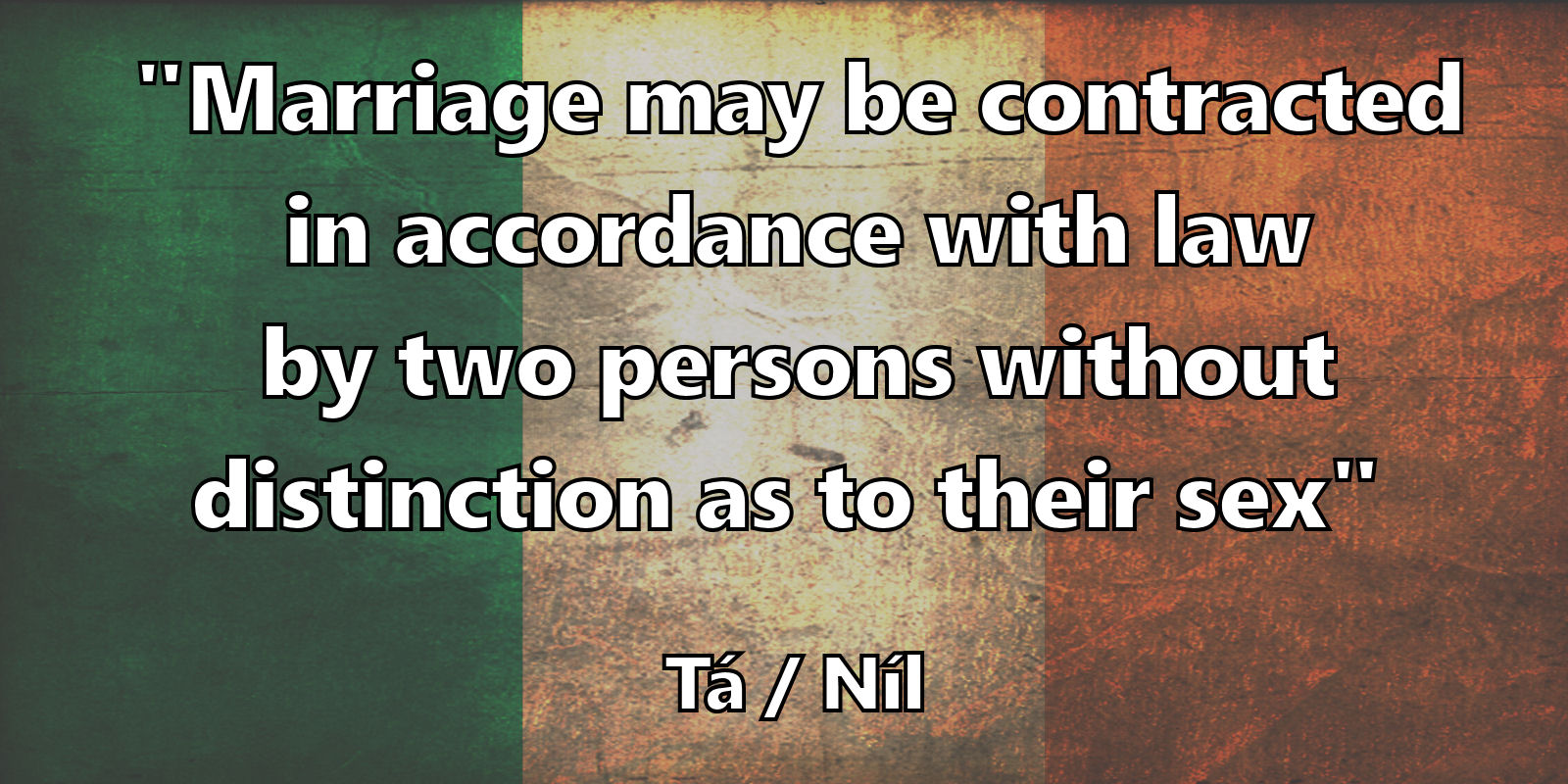 The wording of the upcoming referendum on same-sex marriage has been published by the Government.
It proposes to add to the Constitution a declaration that "marriage may be contracted in accordance with law by two persons without distinction as to their sex".
Minister for Justice Frances Fitzgerald said the wording is clear and precise, and gives a right to every citizen who wishes to get married.
The minister said that she believes the referendum is a recognition of the increasing acceptance of people of different sexual orientation.
She said that an informed debate will lead to an opportunity to discuss issues further.
Minister Fitzgerald said the referendum would be about marriage equality, while the proposed Children and Family Relationships Bill was about ensuring children in different family types have equal protection before the law.
There was no need for the issues to become entangled, she said.
The proposal will be voted on in May at a date yet to be decided.