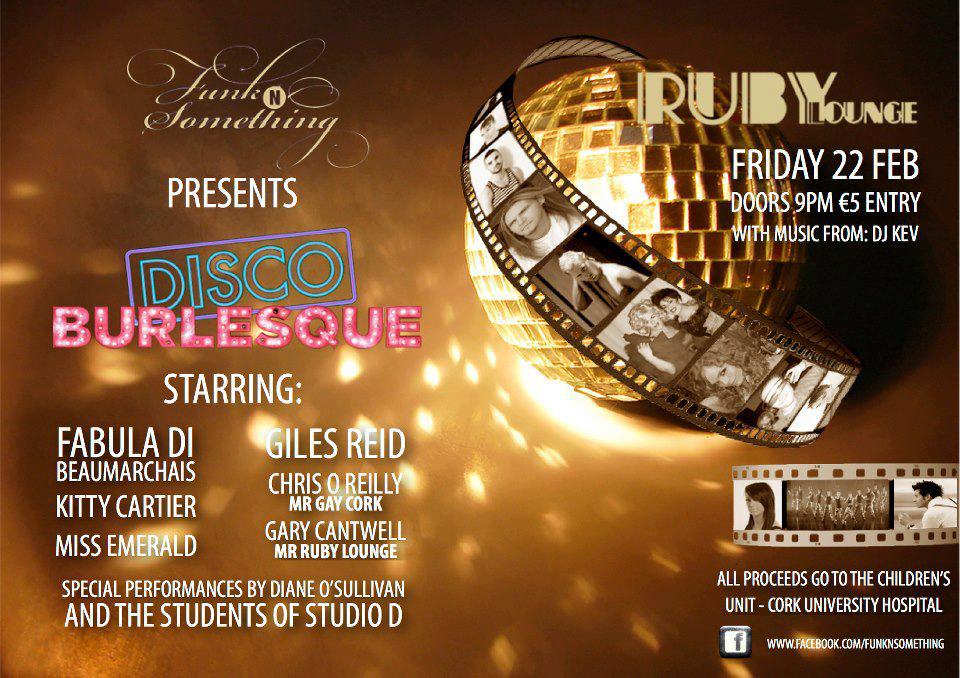 Funk N Something presents 'Disco Burlesque'
Staring Fabula Di Beaumarchais, Kitty Cartier, Miss Emerald, Giles Reid, Gary Cantwell (Mr Ruby Lounge) Chris O'Reilly (Mr Gay Cork),
Special Performances by Diane O Sullivan and the students of 'STUDIO D'
Music by DJ Kev
Ruby Lounge Friday 22nd February
Doors 9 o clock SHARP – €5 entry
All proceeds go to the Children's Unit in Cork University Hospital
Cork University Hospital Charity launched its first appeal in November with Rugby star Ronan O'Gara. The appeal is to raise €1.5m for a major development which will allow the Children's Leukaemia / Cancer Unit from the Mercy UniversityHospital to relocate to a refurbished Children's Unit in CUH. This single centre will provide an extensive range of specialist services for children.