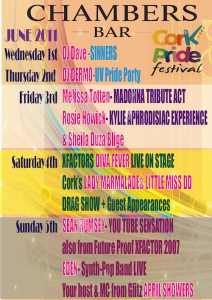 Chambers have released their line up for Pride 2011.
The line up features several exciting acts for Cork over Pride week, amongst them, Diva Fever, Rosie Howick, Melissa Totten, Eden, and Sean Rumsey.
They also festure the return of DJ Dermo, whom some of know from the old (old) days of Instinct.