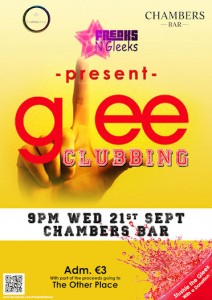 Freeks and Gleeks present a fundraising night for The Other Place on We 21st Sept. Cher Guevara joins the Freeks and Gleeks to host a night of singing, dancing and even slushie throwing.
Admission €3 with extra donation needed to get your favorite freek or gleek slushied!!
A great night is in store with music, drinking and dancing going on into late hours.
See here for more info