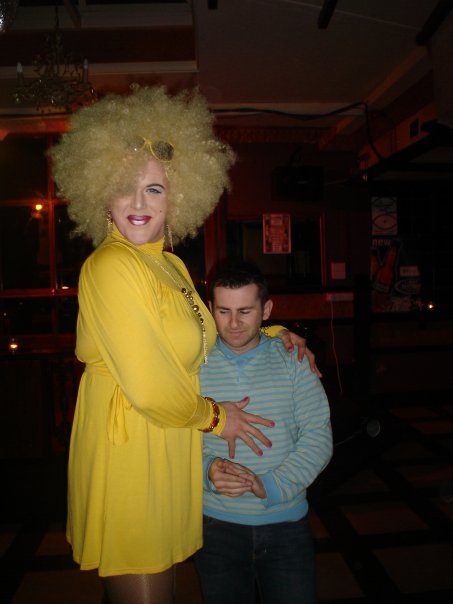 By David Barry
I met Kevin Jordan and Barry Sadlier in the summer of 1999. I'd been booked to entertain at some horrible Pride-on-a-boat thing in Waterford, and I spotted them glued to each other, oblivious to the party and the noise around them. They had matching blonde haircuts were so obviously in love, that I immediately took the piss. They told me (much, much later) that they enjoyed it.
About six months later, we all wound up working at the same company. Barry and I sat next to each other and became fast friends. We bonded over a shared love of Joan Crawford and judging other people. Kev and I discovered we both loved photoshopping colleagues' heads into embarrassing photographs, and then group-emailing the pictures to everyone we knew. I had a feeling sometimes that I'd met two people who were exactly the same as me, just shaped differently.
A year after that, we all wound up living together, and, over the next four or five years, in varying combinations of one or both, living with Barry and Kev taught me some incredibly valuable lessons about the core of friendship. My twenties was a time full of hysterical laughter, indefatigable support, sober and drunken righteousness, and total acceptance. I never got judged, or rejected. We were together through new jobs (crap and fabulous), fresh dramas (small and large), all the boyfriends, the enemies, the DVDs and the endless overflowing ashtrays.
Kev was a constant presence in my life, day and night. I always knew I had support if I needed it, and someone to laugh with when I wanted it. I hope he knew the same, I like to think he did. Circumstance and responsibility took Barry and me out of each other's lives for months at a time, but occasional texts and four-hour phone calls were all our friendship needed to be reforged as good as new.
Now that they're both gone, I am so very sorry that both of them are no longer here, and it's bizarre to think I won't spend any more time with either of them.
I refuse point blank to be sad, because I had a friend called Barry Sadlier, and another one called Kevin Jordan, and for what they gave me, and for what they meant, and will always mean to me, I can't find it within me to be sad.
There's no room for sadness when all you can think of is joy.
I love you both, very much, and always. I hope you're looking up at me and swearing.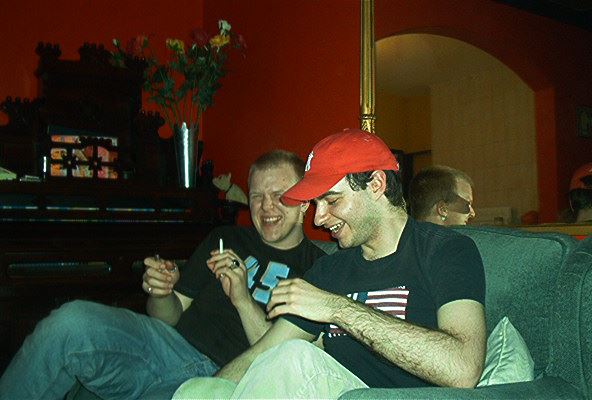 You can read other people's tributes here