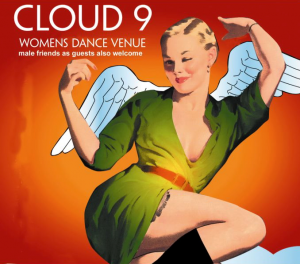 Cloud 9, a club night for women and their friends is making a welcome return to the Cork Scene on Saturday, April 14th.
It's taking place in the Blue Angel at Cork Opera House, which was the venue they use previously
Doors open at 9:30pm, with the entry costing €1, however all proceeds go to Bounce Back.
'Bounce Back' is a new non profit organisation started following the death of Erbie Underwood. 'Bounce Back' aims to provide Cork's Youths aged 12-20 a facility for sport, dance and music, whilst providing emotional and psychological support to young people and their families.
See here for more info